The world is full of beautiful tropical islands, but what if you just want to visit the crème de la crème? We've listed the world's very best islands to help you make your decision – whether you're travelling for your honeymoon, looking for a romantic escape, or taking a solo escape with yours truly. These are our 30 top picks for the most beautiful islands in the world.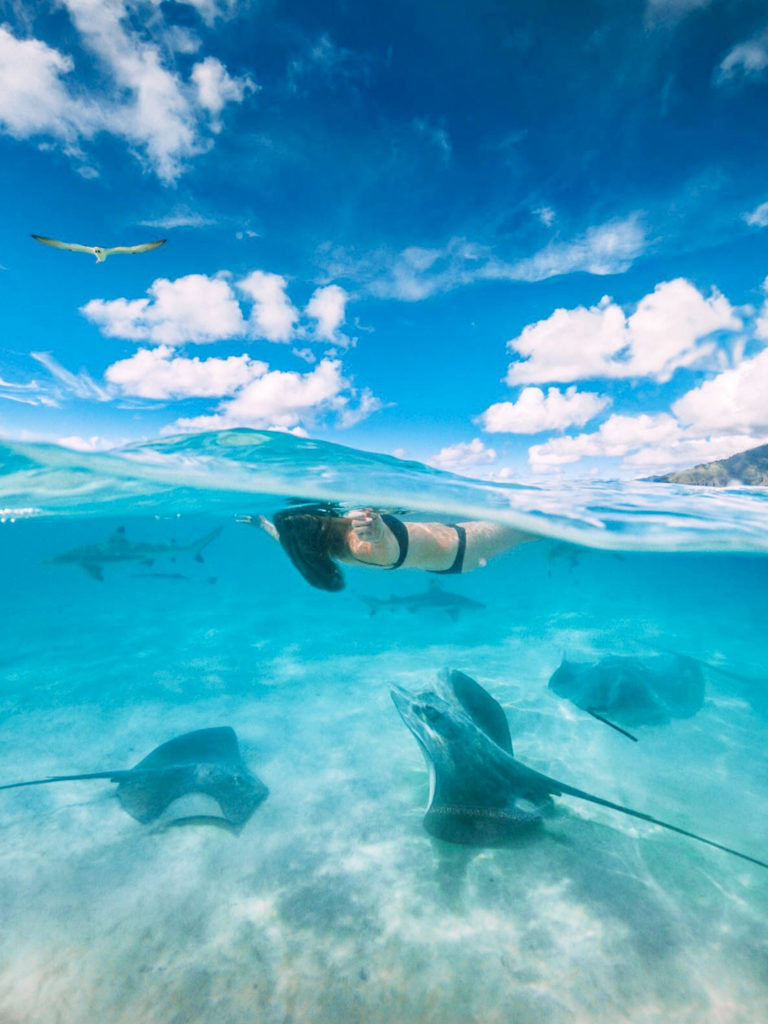 1. Mo'orea, Tahiti
Tahiti is full of beautiful islands that make up this archipelago nation. And if you ask me, Mo'orea is the best of them all. This island is my top choice for travellers planning a trip to Tahiti, as it has a little bit of everything. There are a small selection of luxury hotels on the island, but there are also plenty of guesthouses and more lowkey spots to hang out. Then of course you can enjoy some of the best marine wildlife viewing when you visit the local sting rays and sharks just off the island, and there are many great activities on offer in what we're dubbing Tahiti's adventure island.
Read more: Forget Bora Bora, this is Tahiti's most luxurious resort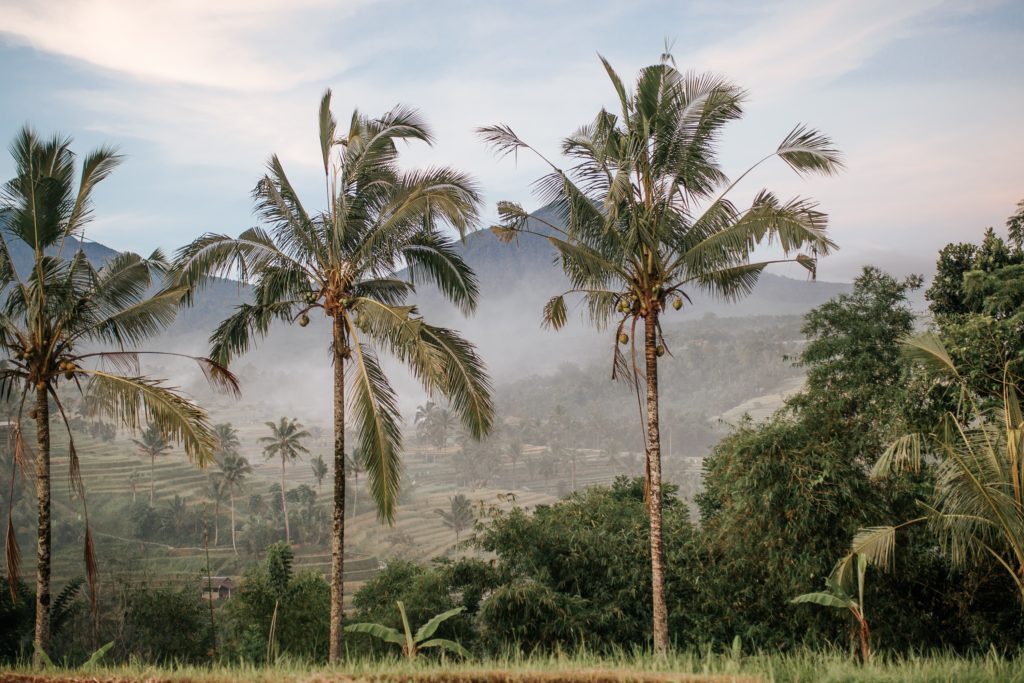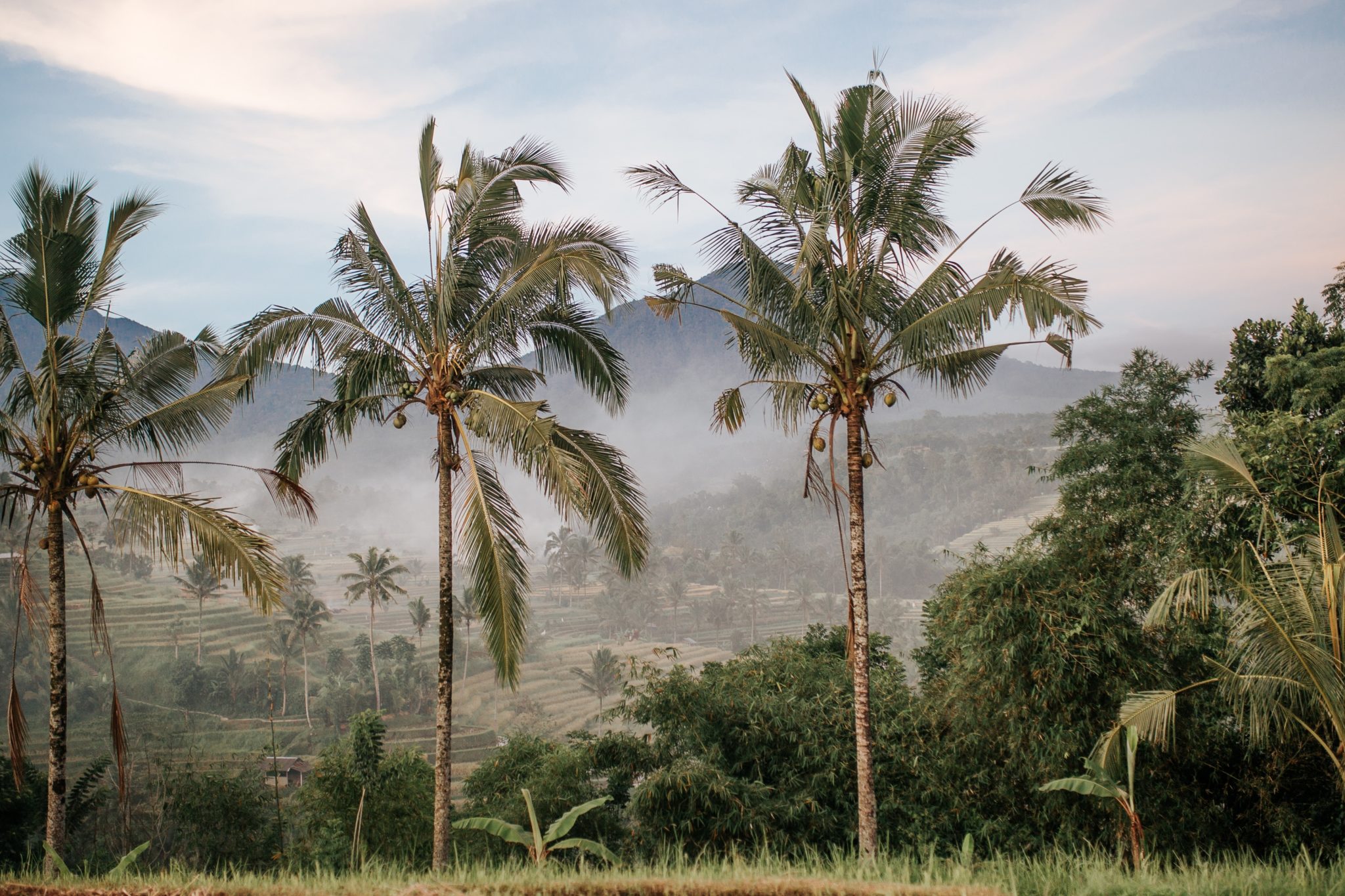 2. Bali, Indonesia
Indonesia is made up of no fewer than 17,000+ islands. So it is perhaps no surprise that we found it difficult to choose just a few islands to make this list, however one decision that was not difficult, was choosing to list Bali. There's just something so magical and ethereal about this island – known as the Island of the Gods. The island has become somewhat of a mecca for expats and long term travellers, who might visit the island as a guest, but soon make themselves at home in this island paradise. After visiting a handful of times myself, it isn't hard to see why! And if you fancy something out of the ordinary, consider booking one of these Indonesia cruises.
Read more: Beyond Bali: 7 Places in Indonesia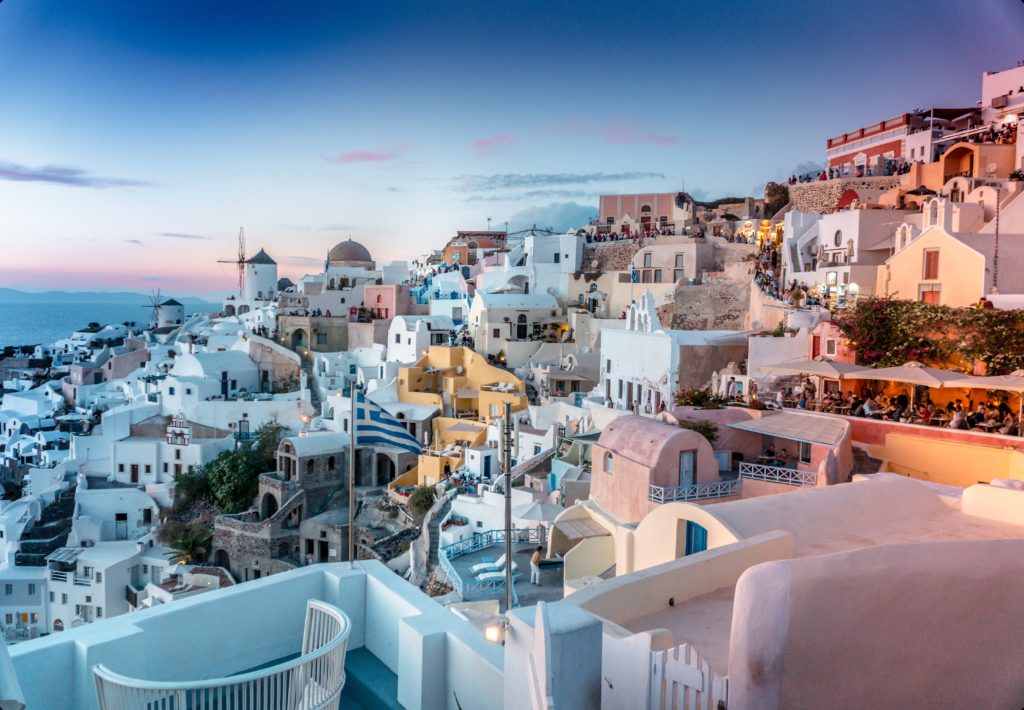 3. Santorini, Greece
Greece is full of beautiful islands and enjoys hot temperatures through the summer. And despite not being tropical (it is part of the Cyclades islands in the Aegean Sea), we think this is one of the most romantic escapes out there. So if you want a sunny stay in Santorini, your best bet is to visit during the hot summer, in the middle of the year. This is also of course the most popular season to find yourself in Greece, so be sure to expect crowds (and plenty of them!)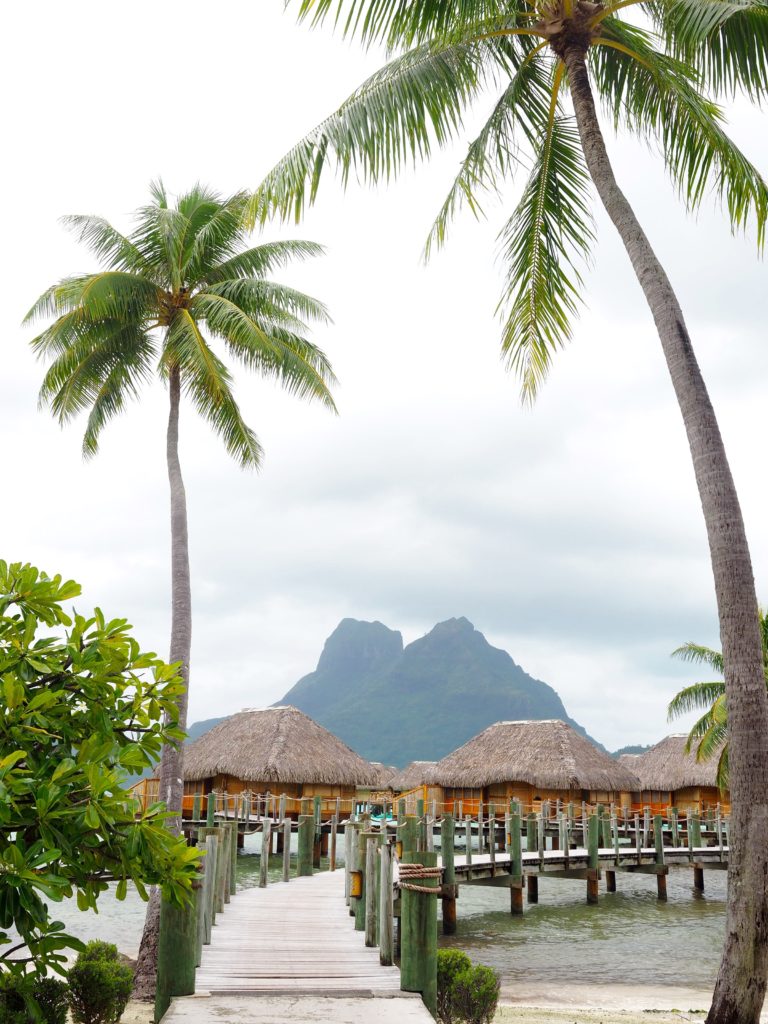 4. Bora Bora, Tahiti
Although Mo'orea was our top choice for the best islands to visit in Tahiti, Bora Bora comes in at a close second. You might already be familiar with the island – which has an international reputation for being one of the world's most sought after honeymoon locations. And indeed, there's a good reason for that! Bora Bora is full of luxury resorts, all geared towards couples and honeymooners. So if you're looking for more of a luxury destination, this is it!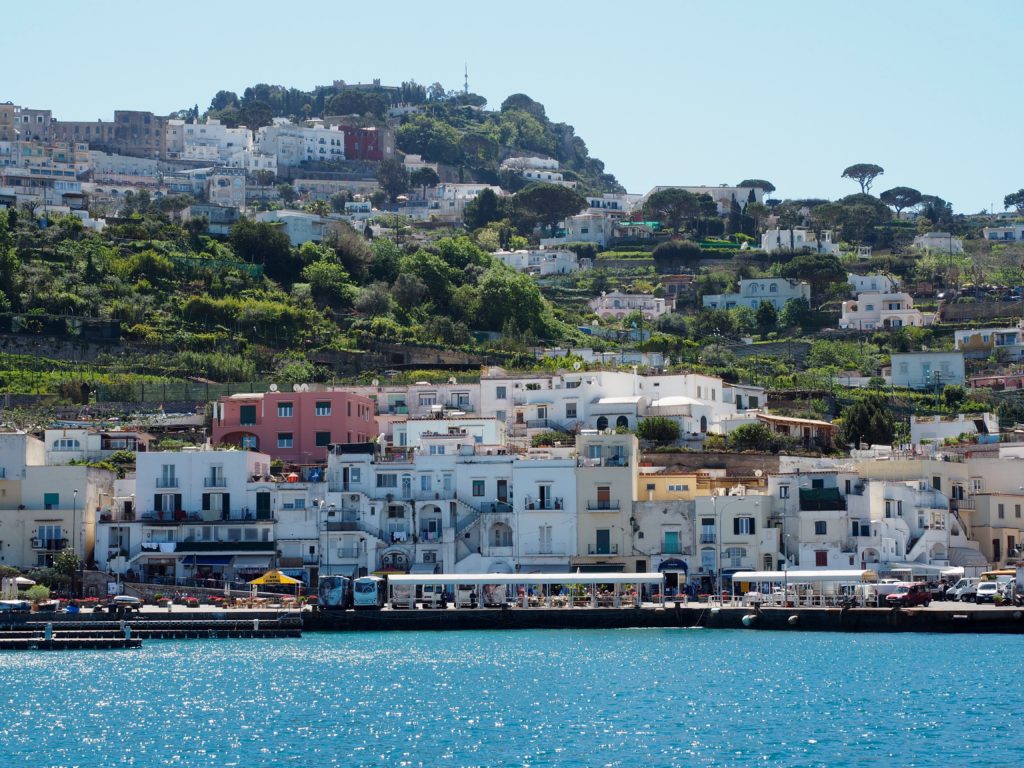 5. Capri, Italy
An island off the Bay of Naples, Capri is one of Italy's crowning jewels. Long having been a favourite of film stars and their famous yacht parties, Capri in summer is a who's who of Hollywood royalty. But what about for us regular folks? Well, the good news is you can enjoy Capri no matter what your budget is, from boutique homestays to luxurious five star hotels. The shoulder seasons are arguably the best time of year to visit to avoid the crowds, but summer comes with the added bonus of endless sunshine and a buzzing atmosphere.
Read more: A Quick Guide to Capri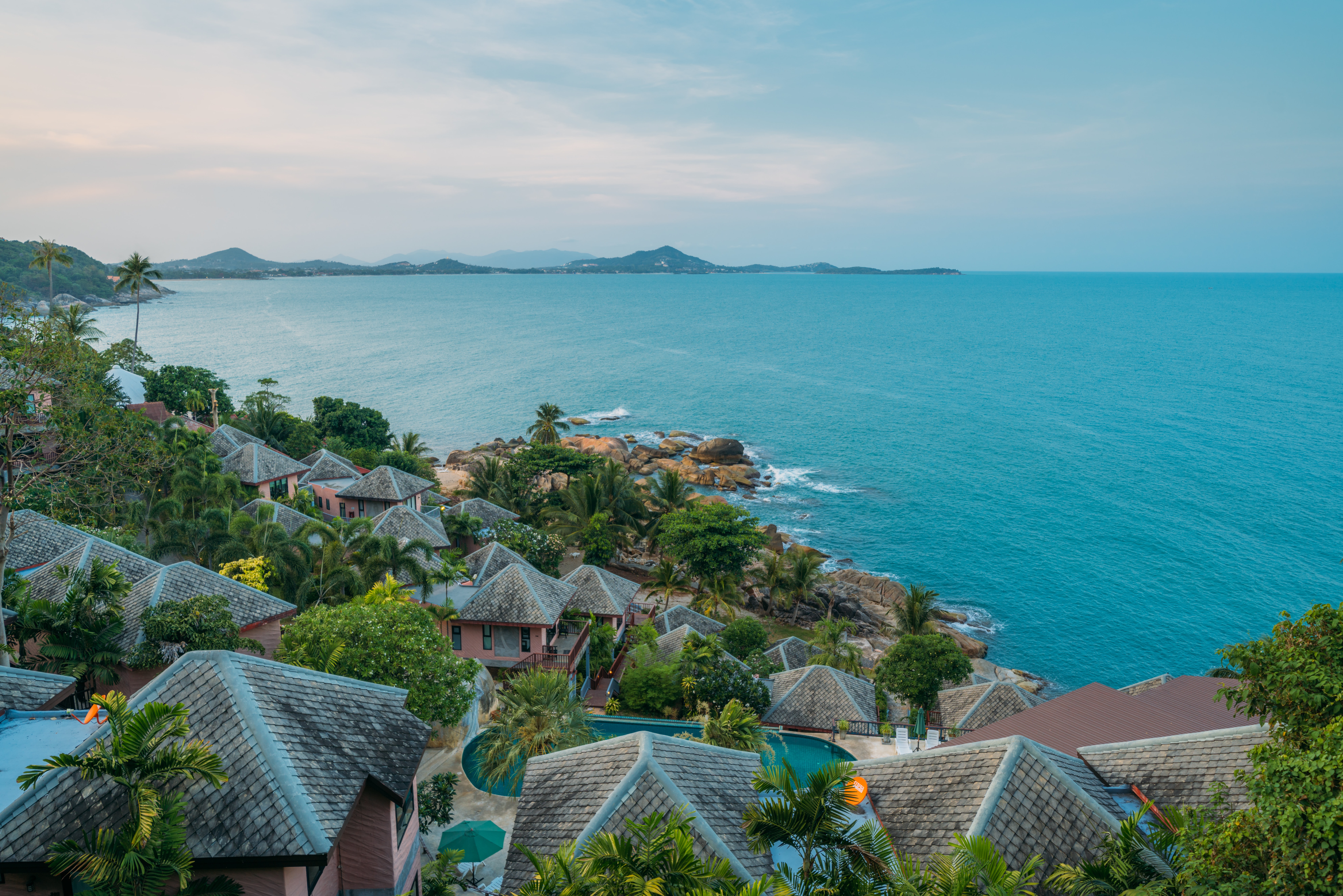 6. Ko Samui, Thailand
An island in the Gulf of Thailand, Ko Samui is full of beautiful hotels, each with enviable views overlooking the sea and dotted islands in the distance. As the second largest island in Thailand, Ko Samui has no shortage of beautiful hotels, gastronomic restaurants, and lush palm trees swaying in the wind. It has long been a top choice for honeymooners and couples looking for a romantic escape, so be sure to keep this in mind if you're traveling solo and enjoying a romantic escape with yours truly!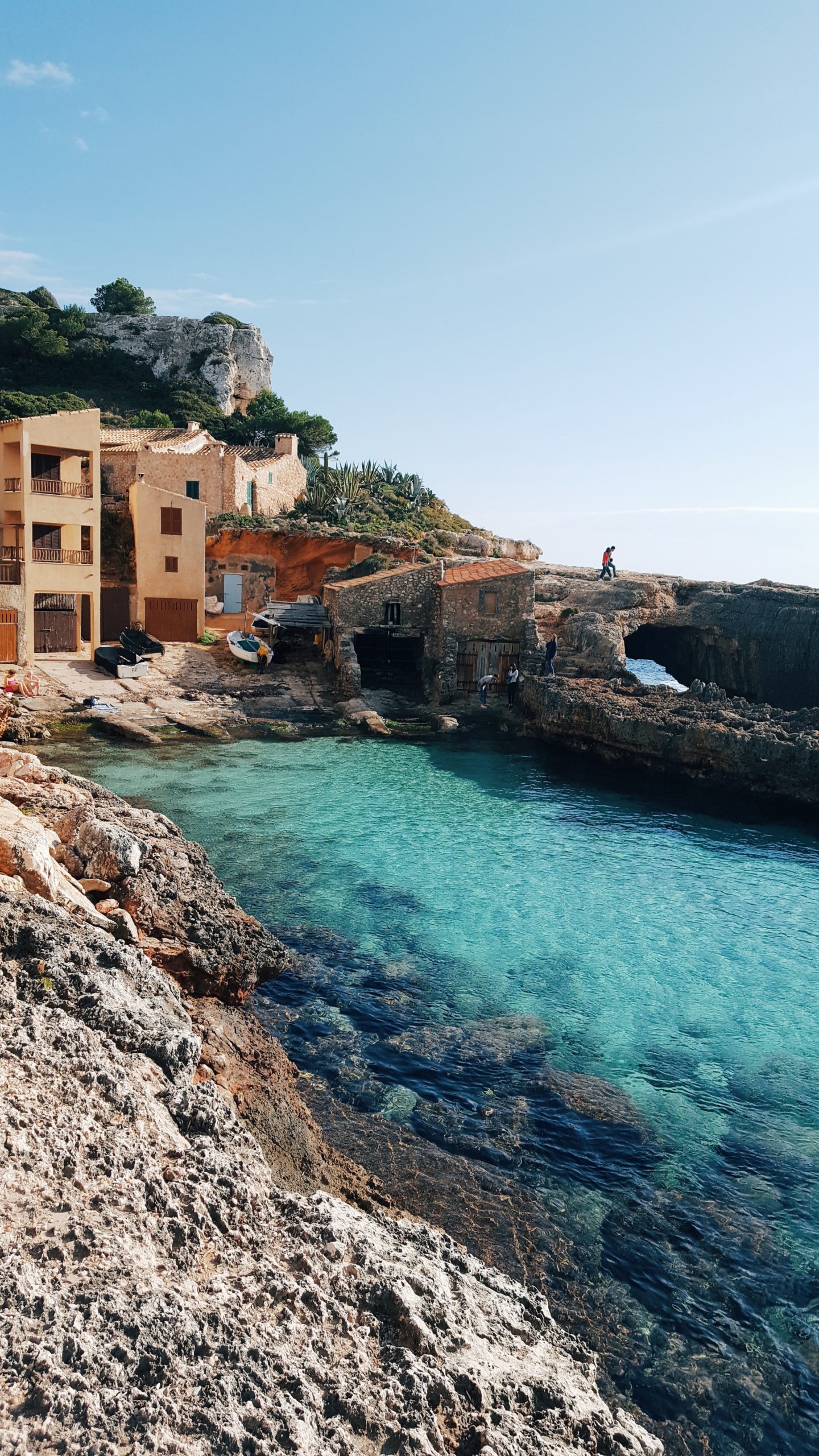 7. Majorca, Spain
Majorca is the largest of Spain's Balearic Islands and has quickly become one of the top choices for travelers looking for sea, sand and sun in the Mediterranean. So, what can you expect of Majorca? There are plenty of beach resorts on offer, catering to a range of budgets and travel styles. Then when you tire of lounging in the sun, make your way to the limestone mountains and discover the Roman and Moorish remains.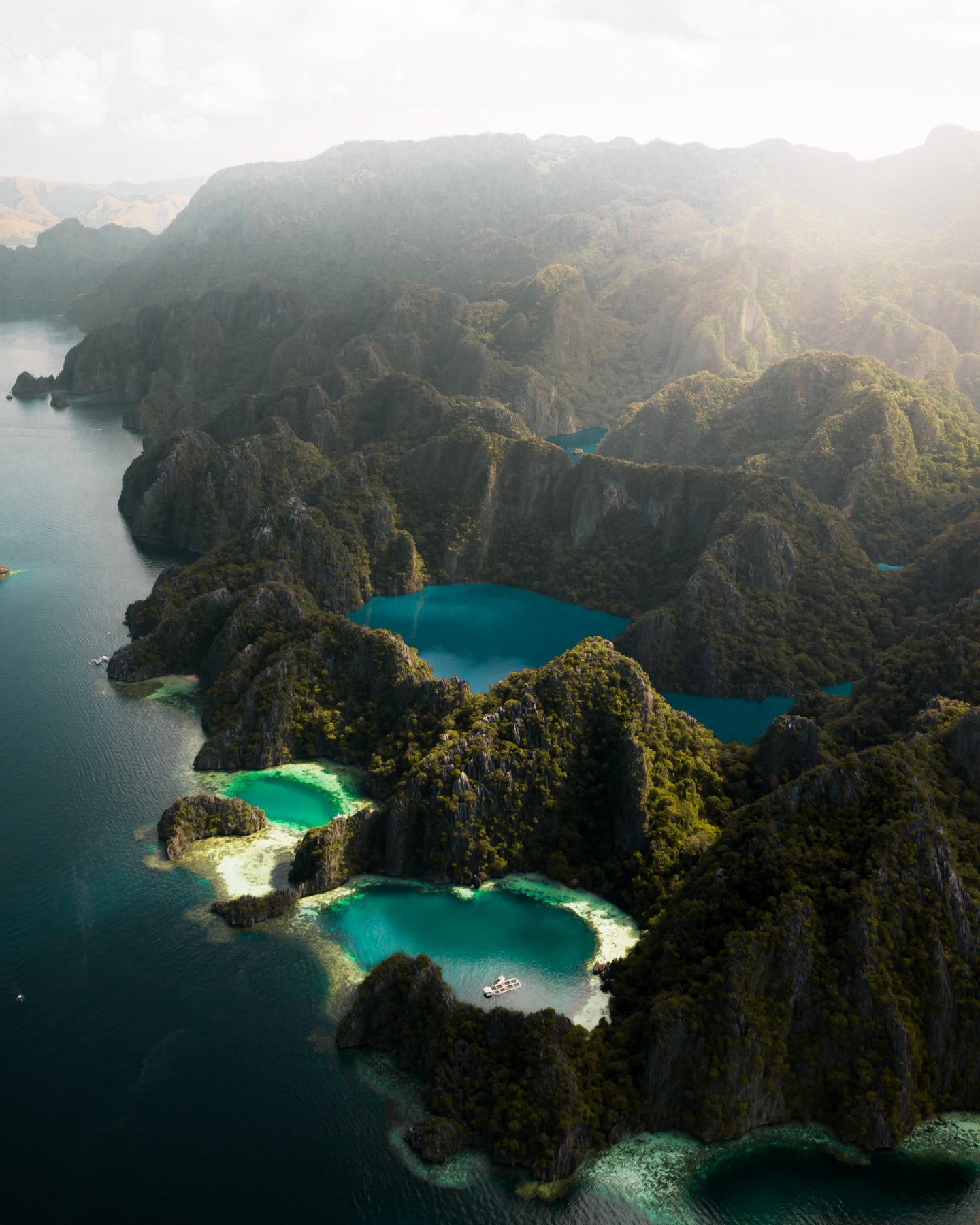 8. Palawan, Philippines
If you are looking for the most scenic and photogenic location in the Philippines, you will find just that when you discover Palawan. This archipelagic province of the Philippines has one of the most stunning and dramatic backdrops, that it is little wonder Palawan has become a must visit location on any traveler's itinerary visiting the Philippines. Whether you are searching for shipwrecks in the Coron bay or hiking in El Nido Marine Reserve Park, this region of the Philippines offers plenty of options for the more adventurous traveler.
9. Komodo, Indonesia
Komodo Island and its surrounding neighbours are one of Indonesia's best kept secrets – until now! Quickly gaining in popularity and development momentum, this part of Indonesia is fast becoming one of the must visit locations in the country of 17,000+ islands. And for good reason! Komodo is home to the gigantic Komodo dragon, a three-metre long lizard that is renowned the world over for being deadly. But if you fancy seeing one up close, you can do so here on Komodo Island. And once you've ticked off that box, be sure to allow time to explore the surrounding islands like Padar Island with its epic views and Pink Beach for a secluded oasis.
Read more: A Guide to visiting Komodo: Everything to see and do in Komodo Indonesia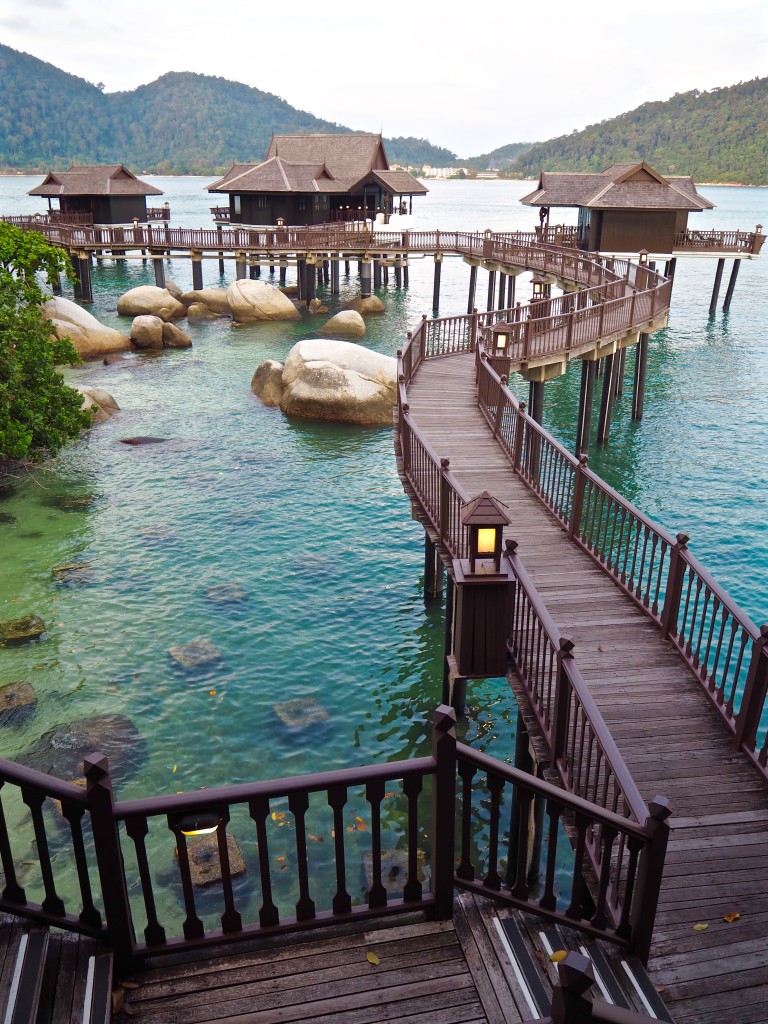 10. Pangkor Laut, Malaysia
Meanwhile in Malaysia, honeymooners will fall head over heels in love with Pangkor Laut Island. This island is without a doubt one of the most beautiful tropical islands in the world, especially if you favour barefoot luxury over manufactured hotel experiences. The island is small, making it an incredibly unique experience once you arrive. The island is much smaller than say Langkawi, where you will find a higher concentration of hotels but also a higher amount of people to share the island with. So if you're looking for a small and intimate escape, Pangkor Laut is your best bet.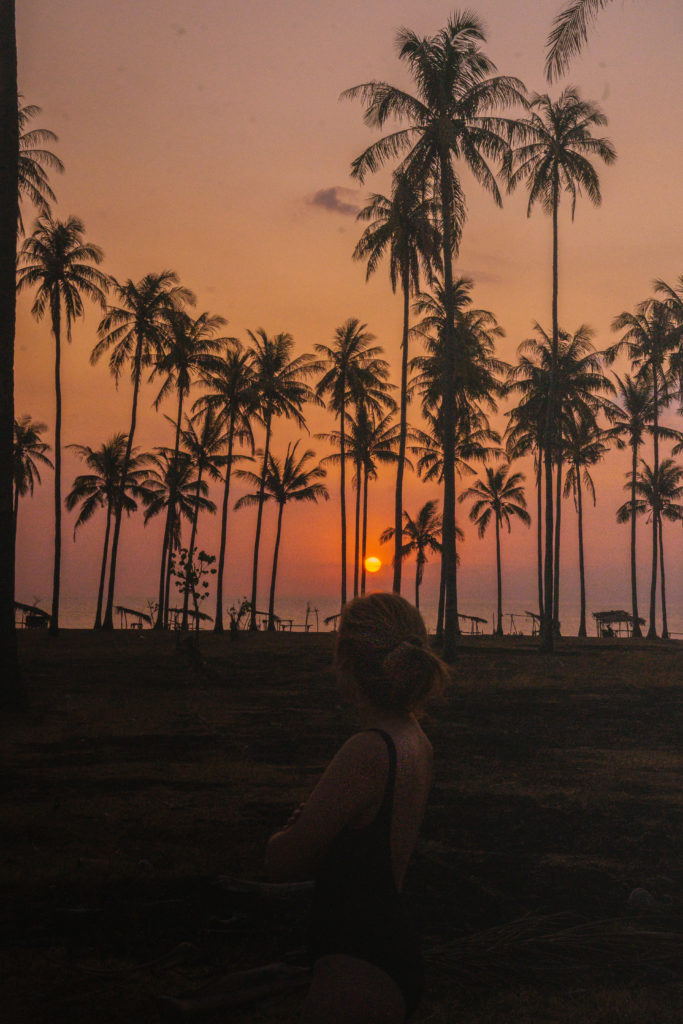 11. Lombok Island, Indonesia
Located in the West Nusa Tenggara province of Indonesia, Lombok Island is popular among visitors to Bali who are looking to extend their travels in the country and venture elsewhere beyond the island of the Gods. So, what makes Lombok one of the most beautiful tropical islands in the world? Well for starters, it is much less discovered than neighbouring Bali. You'll find many of the same style of cafes, restaurants and even hotels here, but much fewer crowds (however it should be noted that this is changing). And as for island living, Lombok has a much more laidback vibe with many locals still running their own small businesses, giving a more authentic and true experience compared to the likes of Bali, where many international brands and business owners have swept through to take over storefronts.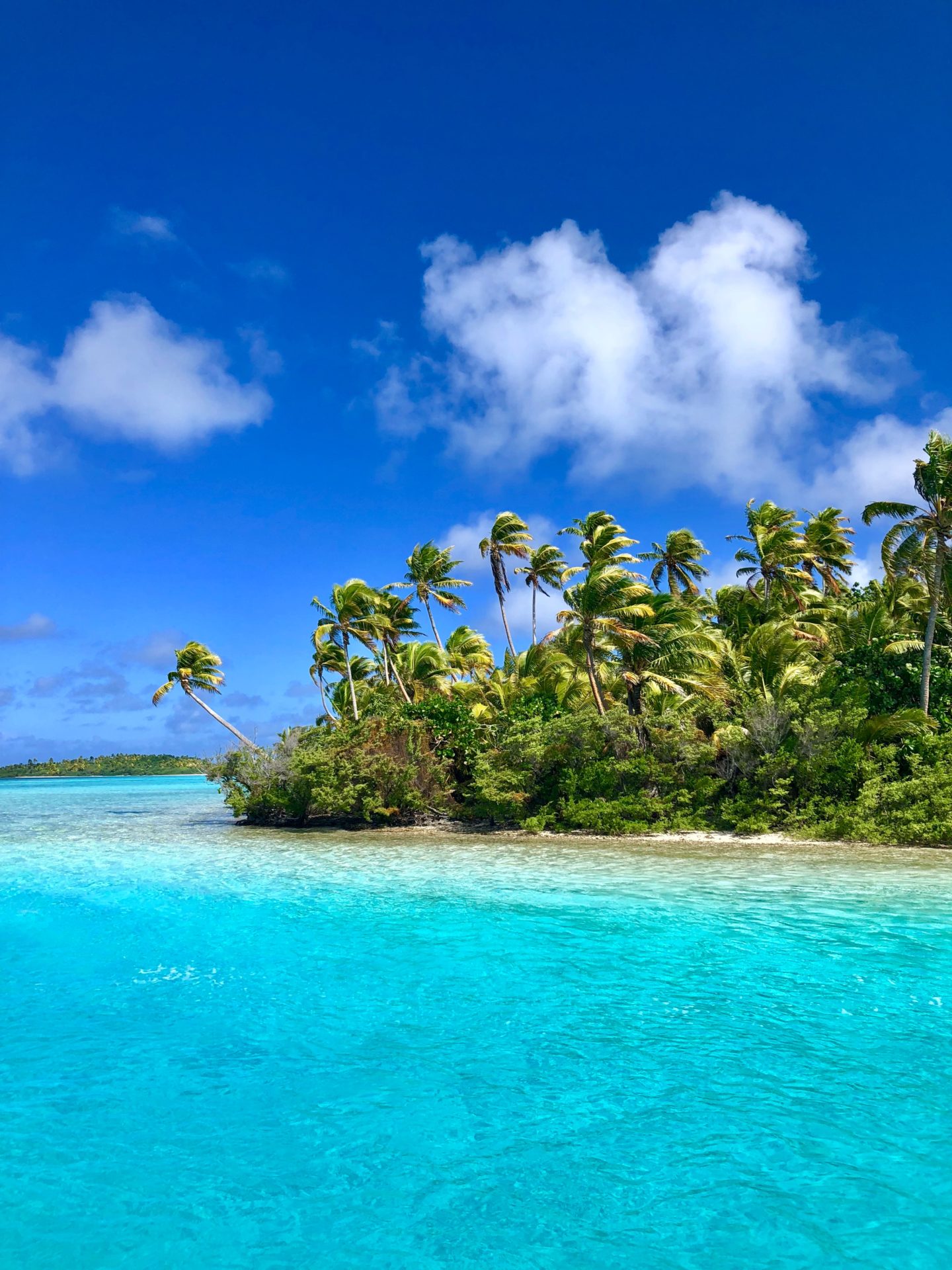 12. The Cook Islands
Located in the South Pacific, The Cook Islands are made up of just 15 islands, however they are scattered over a vast area. The largest island, Rarotonga, is likely where you will first arrive as you land from your international flight. Then you can choose either to stay on the island here, or make your way to a more off the beaten path destination in one of the outlying islands (there are a few to choose from!) Each island has its own unique identity, so be sure to do your research and pick the island that offers you the most depending on your style of travel.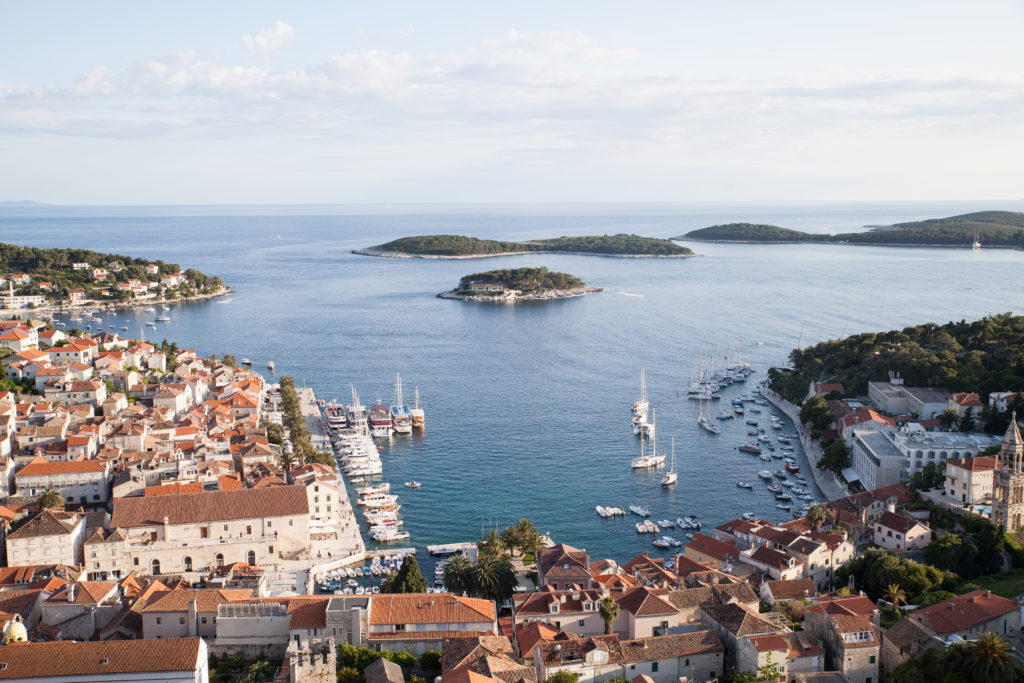 13. Hvar, Croatia
Back over in the Northern hemisphere, we can't complete this list without mentioning our handpicked favourite Croatian island; Hvar. Located in the Adriatic Sea, Hvar is known for being home to a high concentration of resort style hotels and in the summer, the heat wave really sweeps the island and forces both locals and visitors into the sea for some relief throughout the day.
Read more: 10 Best Places to Visit in Croatia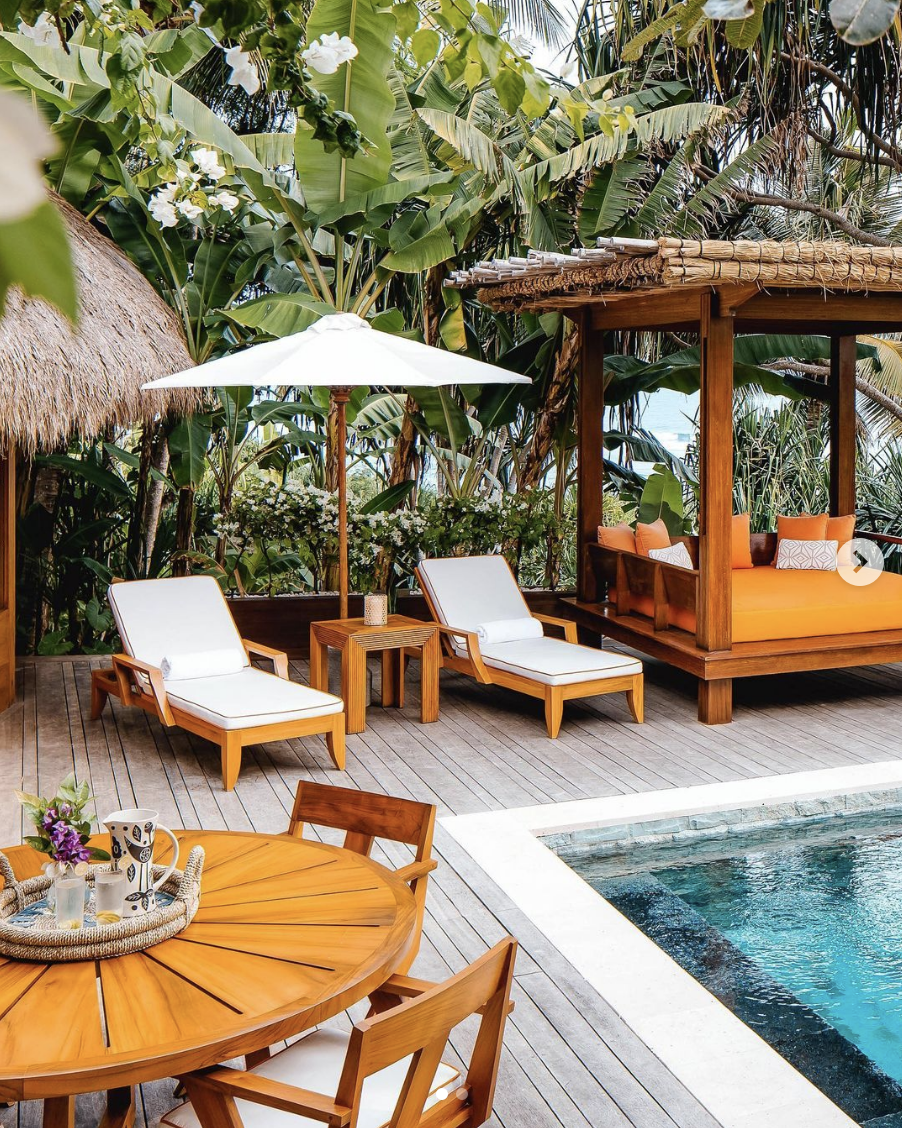 14. Sumba Island, Indonesia
When you visit Indonesia, you will be forgiven for traveling straight to Bali. We'll even forgive you for never leaving the lush oasis that is Bali – it really is that beautiful! But if you've visited Bali once before, then you might consider venturing beyond Bali and travelling elsewhere in Indonesia. Enter Sumba Island, a short one-hour plane ride from Bali and yet somehow, it feels a world away. There are only a few resorts sprinkled on the Sumba coastline, everywhere other pocket of land is occupied by locals going about their everyday life. So if you fancy getting off the grid and switching off to tune into your inner-self, there's no better place to do so than Sumba Island.
Read more: Living in a treehouse at Nihi Sumba
15. Royal Davui, Fiji
Royal Davui private island resort is hands down one of the most special locations in Fiji. And considering there are 300 islands to choose from, we think that's a pretty big deal! This small island resort is private and secluded, plus small in size making it the perfect choice for honeymoon couples. Each of the rooms has its own view of the ocean, plus many come with small private pools to enjoy should you not feel like walking down to the ocean. It truly is an oasis!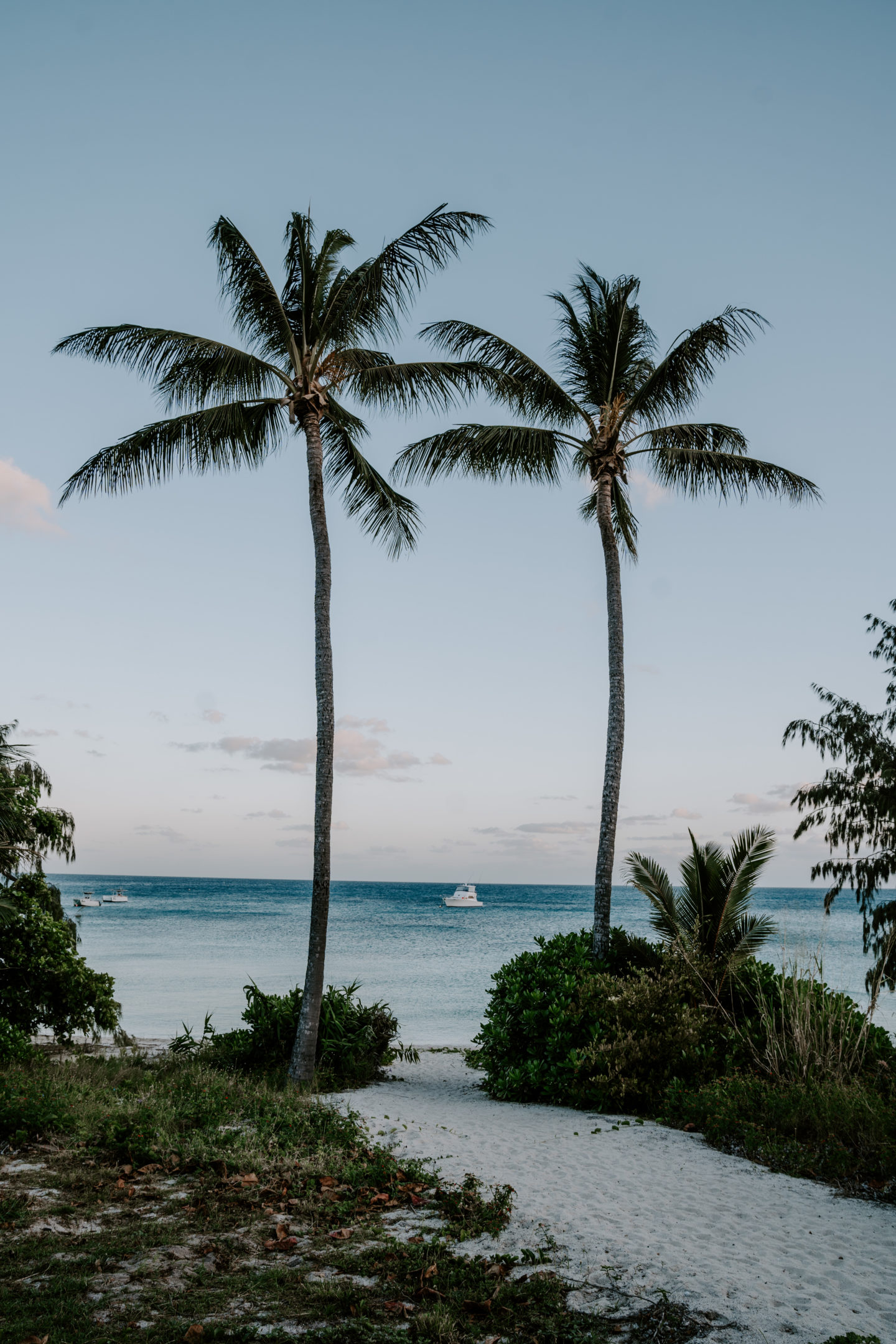 16. Lizard Island, Australia
Over in Australia, there are many beautiful islands to choose from to make this list. But the next island we chose as one of the 30 most beautiful islands in the world is an island with a difference – you guessed it, lizard inhabitants! Lizard Island is full of lizards and is also conveniently located in the heart of Australia's Great Barrier Reef. So if you're a lover of marine wildlife, you can rest assured there will be plenty of opportunities to swim amongst the wildlife, as well as witnessing plenty of activity on land. There is just one lodge on the island and they offer a fully-inclusive luxury five star experience. It is one of my favourite Australian experiences thus far, so certainly worth spending a little extra!
Read more: A Luxurious Escape to Lizard Island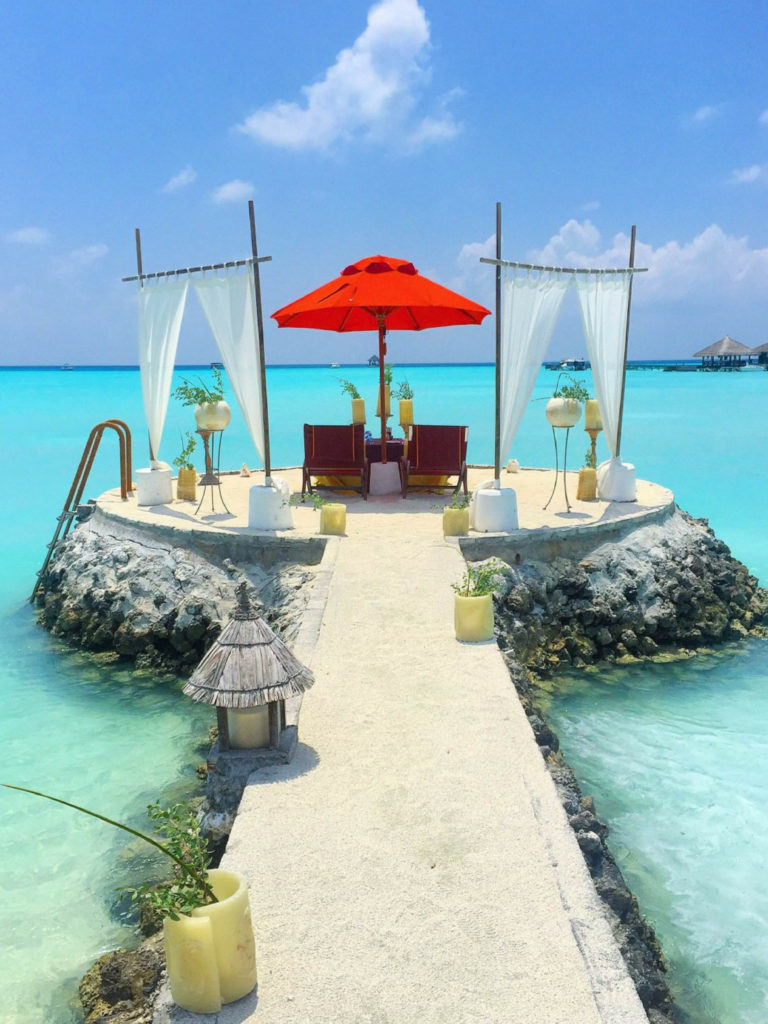 17. Maldives
Chances are you have already heard of the Maldives. This archipelagic country situated in the Indian Ocean has quickly become one of the most sought after locations, especially for honeymoon couples. So, what makes the Maldives so romantic? Well it could have something to do with the incredibly high concentration of luxury hotels here, each of them offering unique and playful accommodation (overwater bungalows, slides into the ocean and complimentary bikes to ride around the island are all just the beginning!) Then of course you have the incredibly clear blue waters welcoming you year-round, with white sand so clean it squeaks between your toes. Yup, we can think of a few reasons!
Read more: 29 Things to Do in the Maldives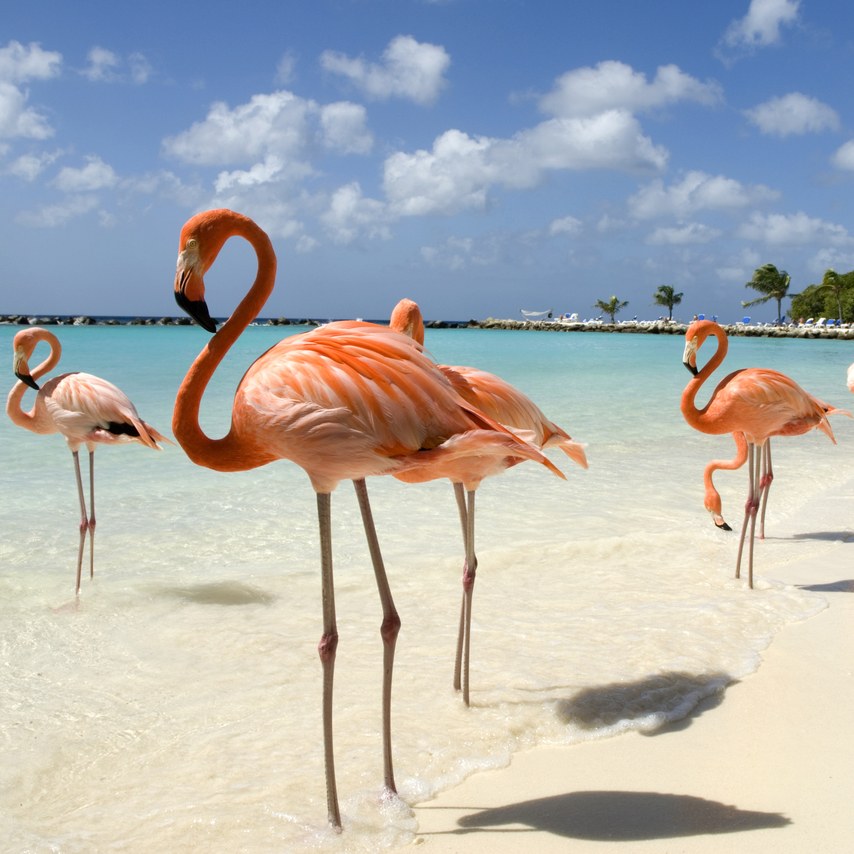 18. Aruba
Aruba is a relatively flat island nation, located in the Caribbean sea. There's every chance you haven't heard of it before, but there are plenty of reasons why you should know about it now! Aruba has become increasingly popular for travellers looking for a Caribbean escape, especially thanks to the pink flamingoes that inhabit one of the local beaches. But there are many more reasons to visit – namely the weather, white sand beaches, and ease of travel to and from the country, with many great flight connections.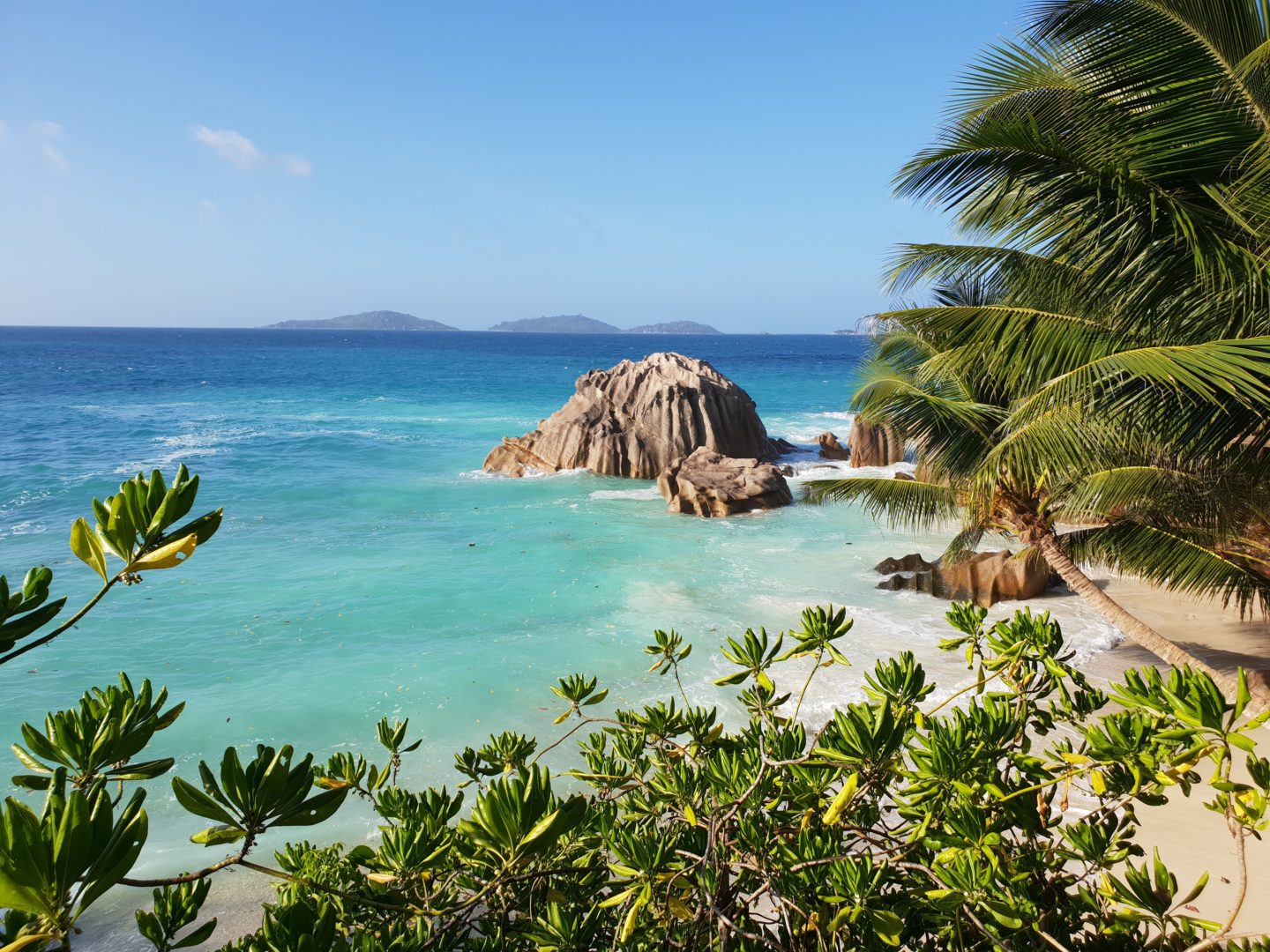 19. La Digue, Seychelles
Th Seychelles is Africa's most sought after honeymoon location, and it is little wonder! This country is full of beautiful islands that make up the nation and perhaps the most beautiful of these is La Digue. The country is located in East Africa, so can easily be reached from nearby Kenya on mainland Africa. However there are also many flight connections coming in and out of the Seychelles, considering the popularity of this destination.
Read more: The best hotels in the Seychelles
20. Lord Howe Island, Australia
Back in Australia, another favourite island of mine (and soon to be yours), is Lord Howe Island. The island is located a couple of hours flight from Sydney. As such, this is a great addition to your Australian travel itinerary and this tropical getaway feels a world away, despite being so close. The island is full of stunning beaches and epic hikes, should you prefer something more active during your visit.
Read more: The Best Islands in Australia for your Honeymoon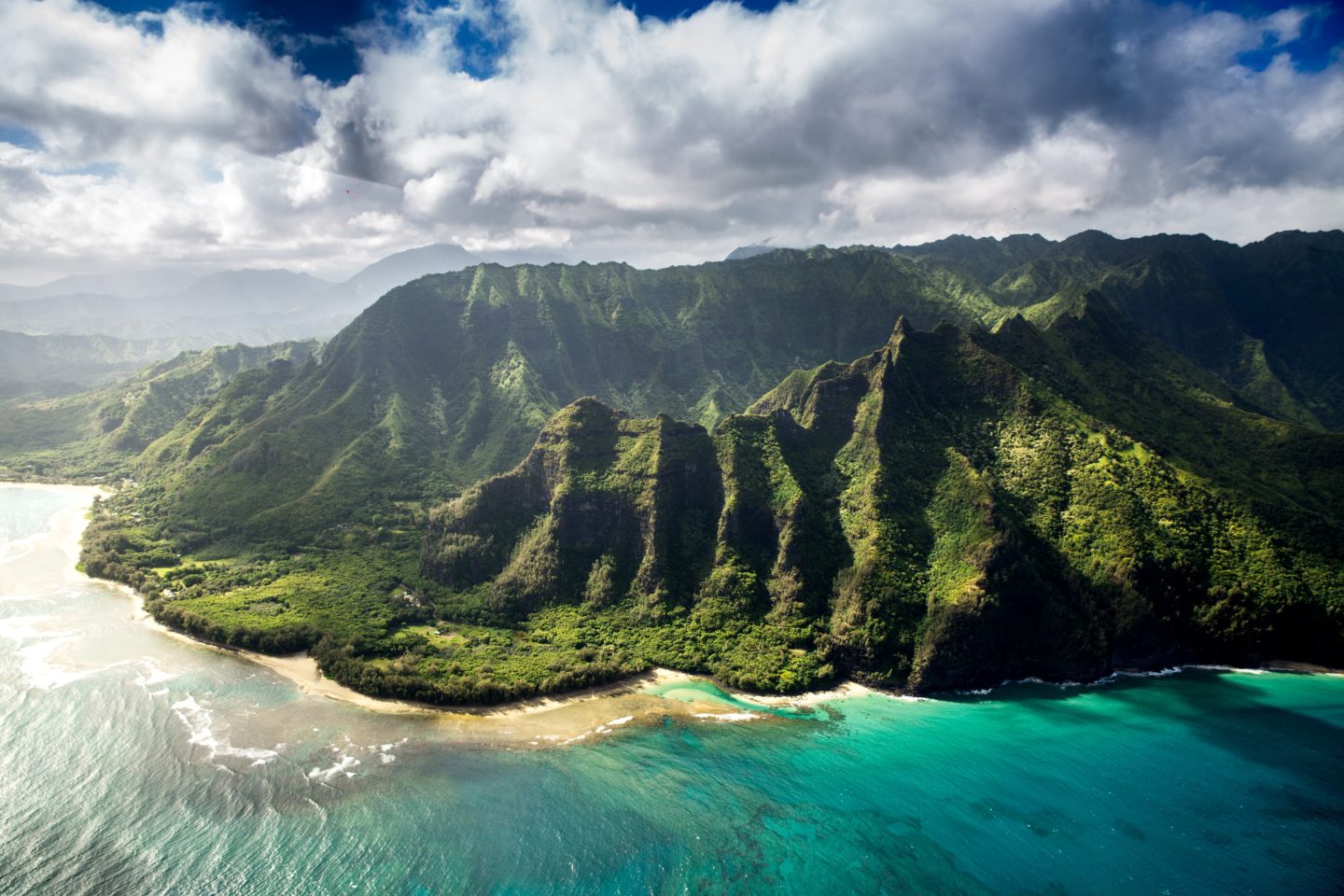 21. Kauai, Hawaii
Kauai is Hawaii's fourth largest island and is often referred to as the "Garden island". And for good reason! Kauai is full of greenery wherever you look and wherever you travel throughout the island. This lush oasis makes Kauai our top choice for Hawaii's best islands to visit, as it is incredibly raw and untouched.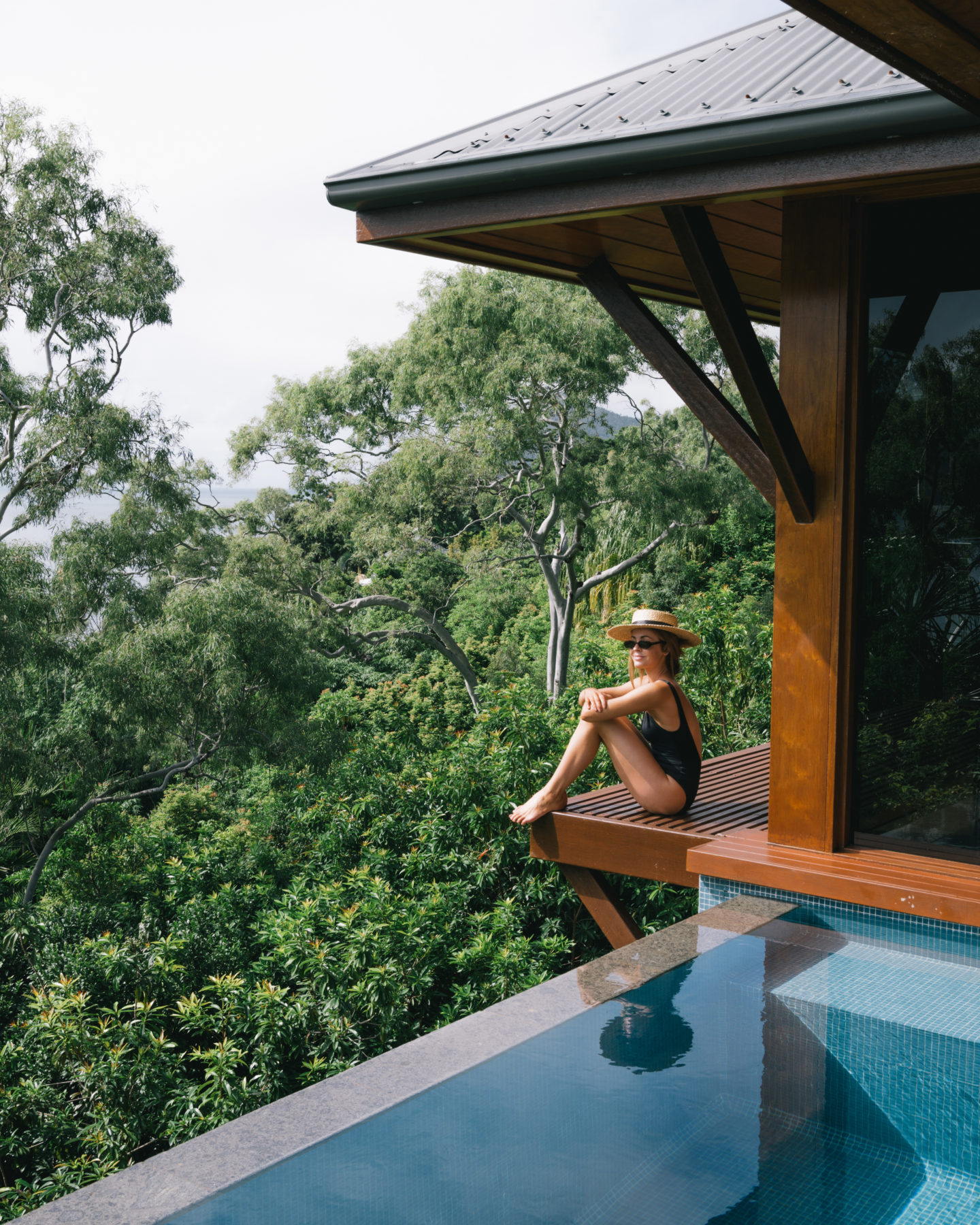 22. Hamilton Island, Australia
If you haven't yet visited the Whitsundays in Australia, you might want to add these to your bucketlist – pronto! Hamilton Island is a popular vacation spot, for both local Aussies and the many international visitors who make their way to Australia each year. This island has a minimal car policy, meaning you will need a golf cart to get around the island (or be prepared to do a lot of walking!) But the good news is resorts and holiday homes offer these freely to guests.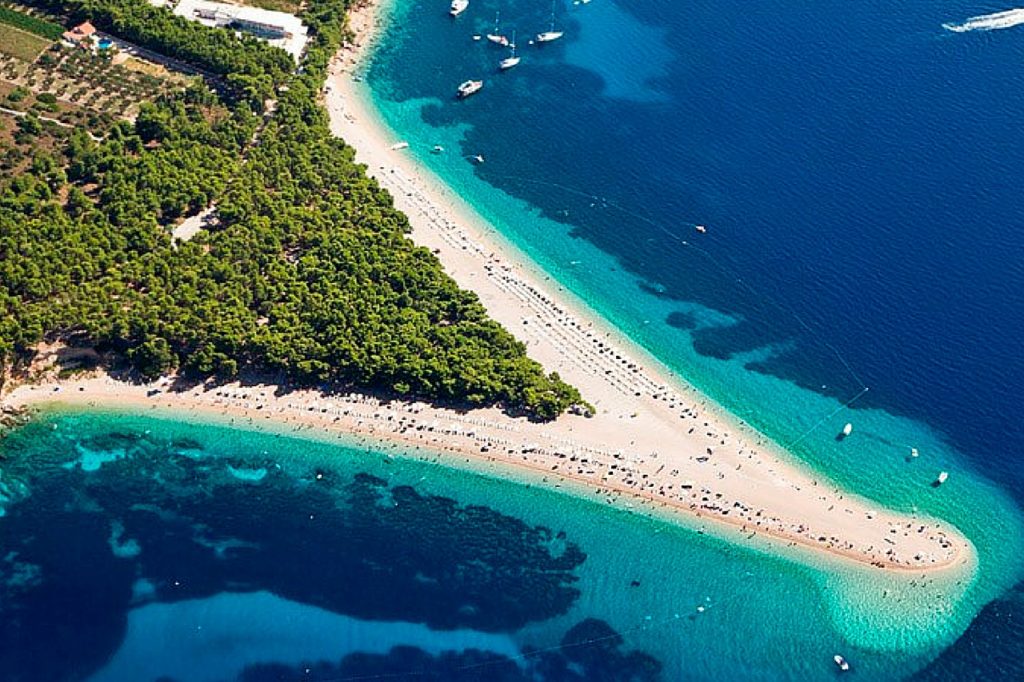 23. Zlatni Rat, Croatia
Although not technically an island, we couldn't write this list without mention of another famous location in Croatia that swings into life during the warm summer months. Zlatni Rat is a beach located on the island of Brač and is commonly referred to as the Golden Horn due to its iconic shape. This is one of the most sought after locations in Croatia to spend the summer, so be sure to plan ahead!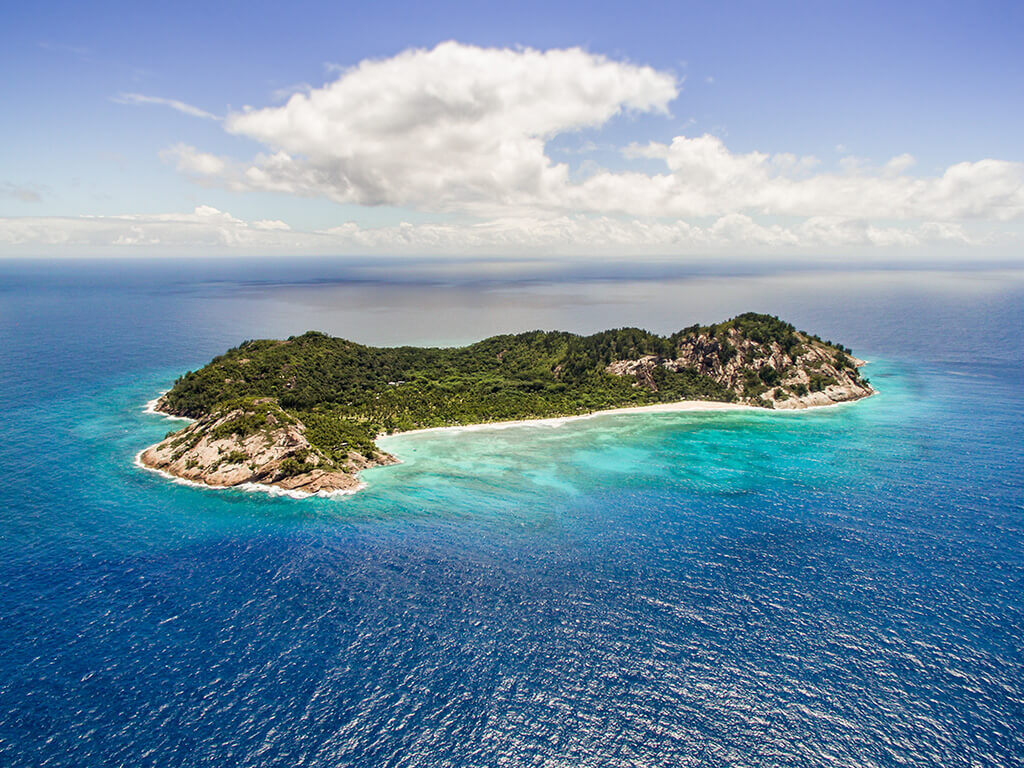 24. North Island, Seychelles
Another favourite island in the Seychelles is not particularly a favourite due to big numbers of visitors, but rather loved by the privileged few who do get to visit. North Island is the most expensive resort in the entire nation, and has a number of famous guests that have visited included the Beckhams and Hiltons (it doesn't end there!)
Read more: The best hotels in the Seychelles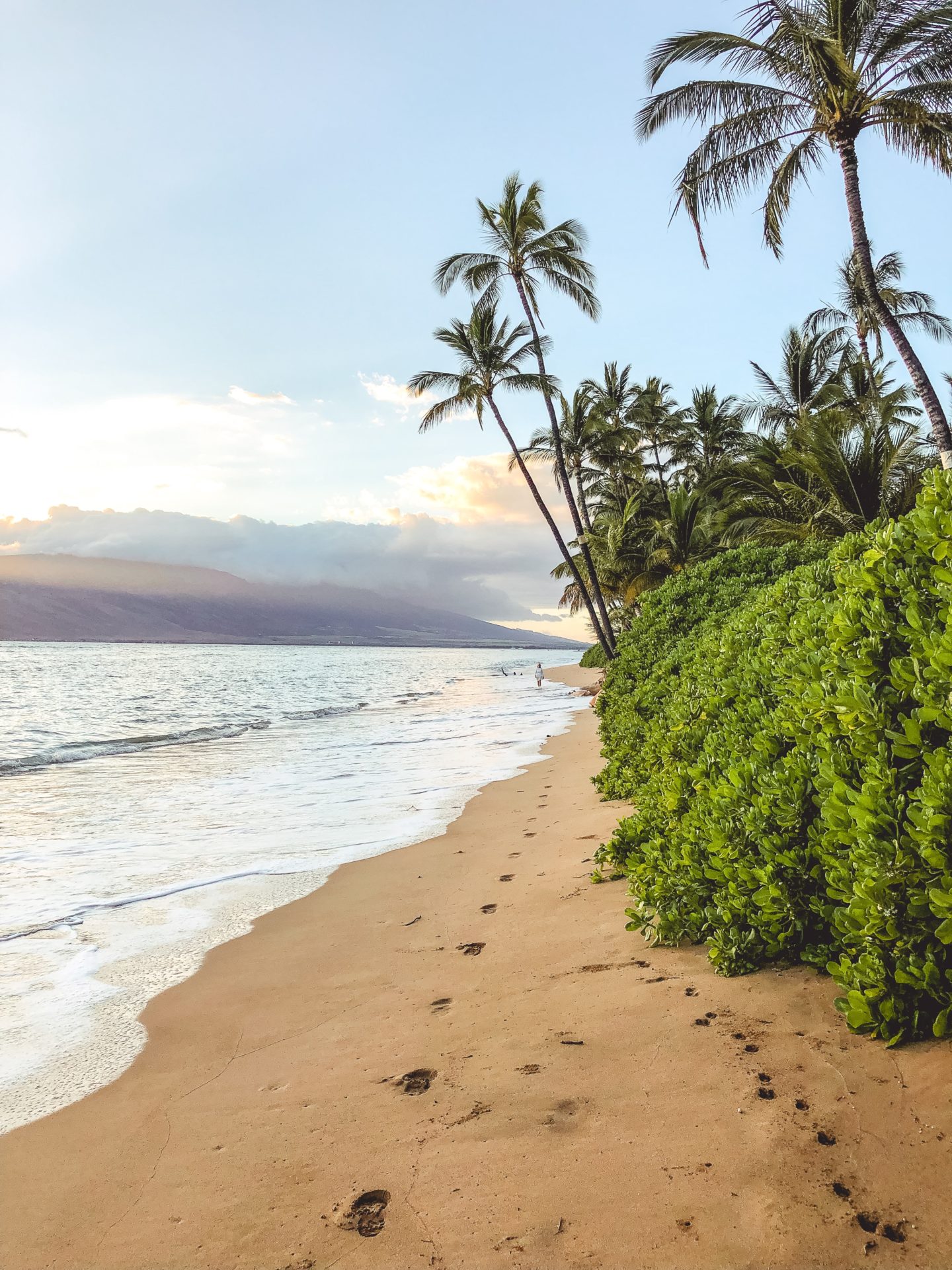 25. Maui, Hawaii
Another Hawaiian island we can't miss out on this list is the beautiful island of Maui. This island is often considered the most laidback island in Hawaii, making it a great choice for travellers who prefer to relax, unwind, and most importantly, enjoy one of the many beaches to yourself!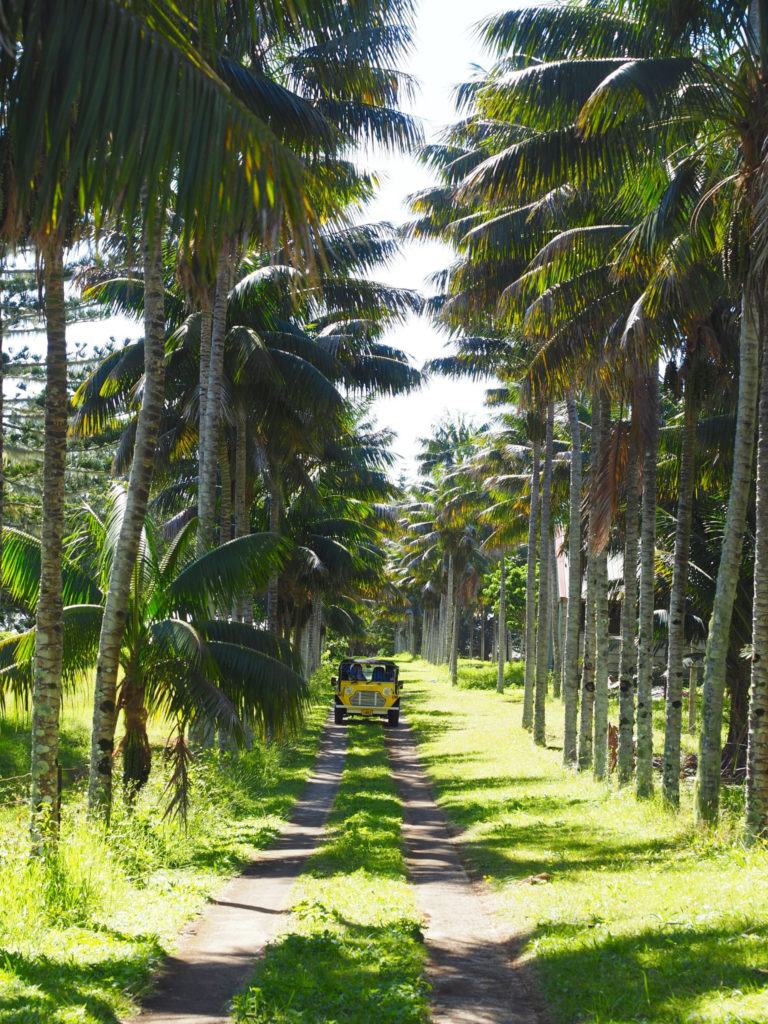 26. Norfolk Island, Australia
Our last Australian island on this list of the world's most beautiful islands is somewhat of a mystery, even to Australians! Norfolk Island is considered to be one of the best kept secrets in Australia, because surprisingly, not many locals even know about it. The island can be reached by plane from mainland Australia in just a couple of hours, or also from New Zealand (it sits between the two). Once there, you can expect a laidback atmosphere, beautiful coastlines and friendly locals.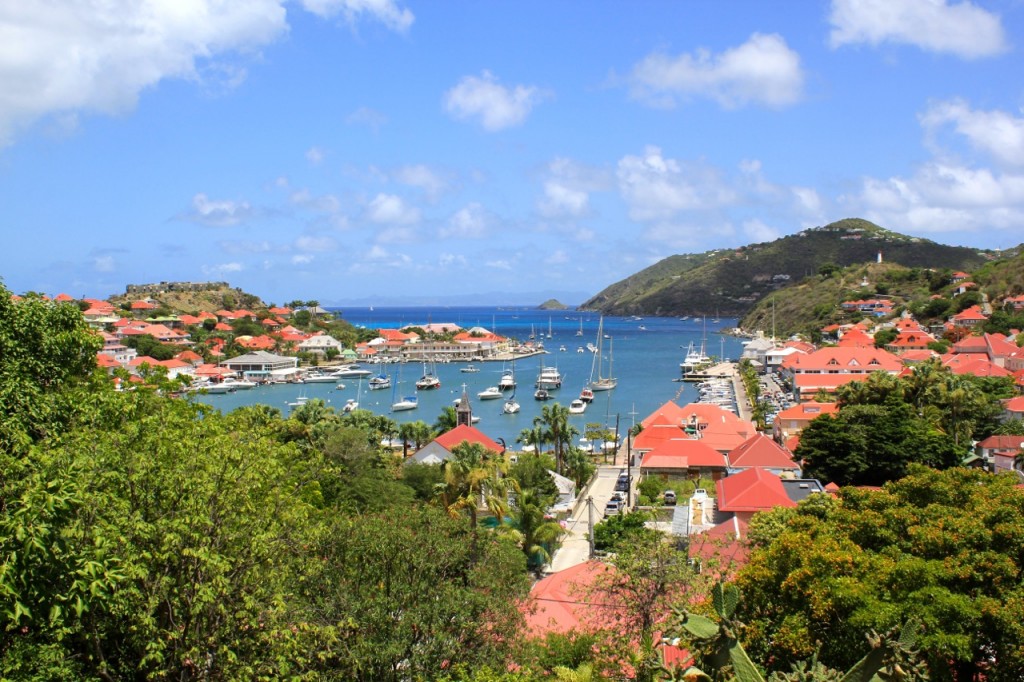 27. St. Barts, The Caribbean
Saint Barthelemy (or St. Barts as it is affectionately known) is the most prestigious island in the entire Caribbean. Indeed, it has become a top spot for celebrities and high profile clientele, who flock here during the warmer months to make the most of the luxury hotels, epic views, incredible restaurants and beachside bars. It is an expensive choice, but it is certainly worth while.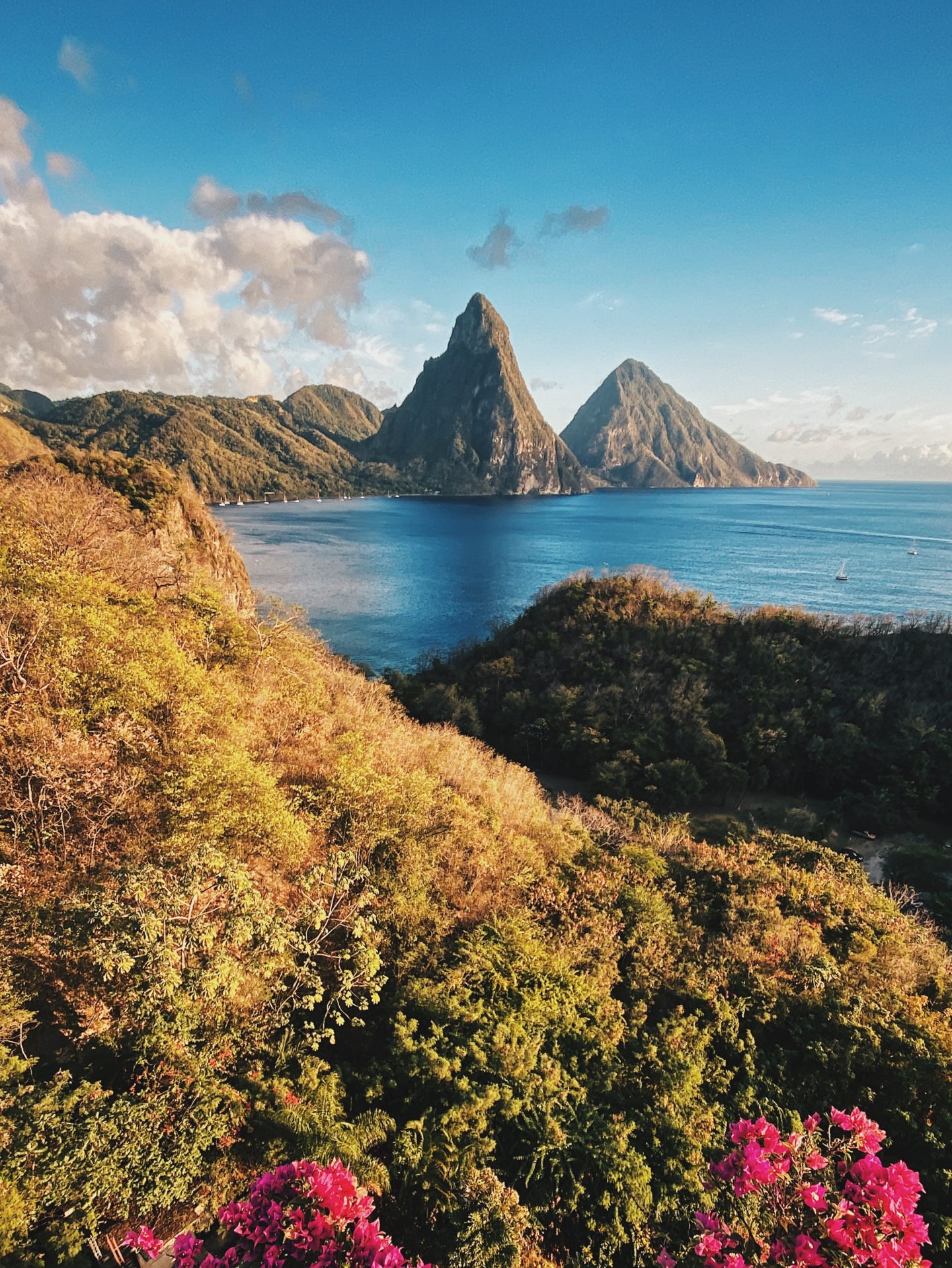 28. St. Lucia, The Caribbean
If you're looking for a more laidback atmosphere and more affordable prices, head over to St. Lucia instead. This Caribbean jewel is full of romance, adventure and beautiful resorts, so it manages to tick a lot of boxes and please everyone who is fortunate enough to visit.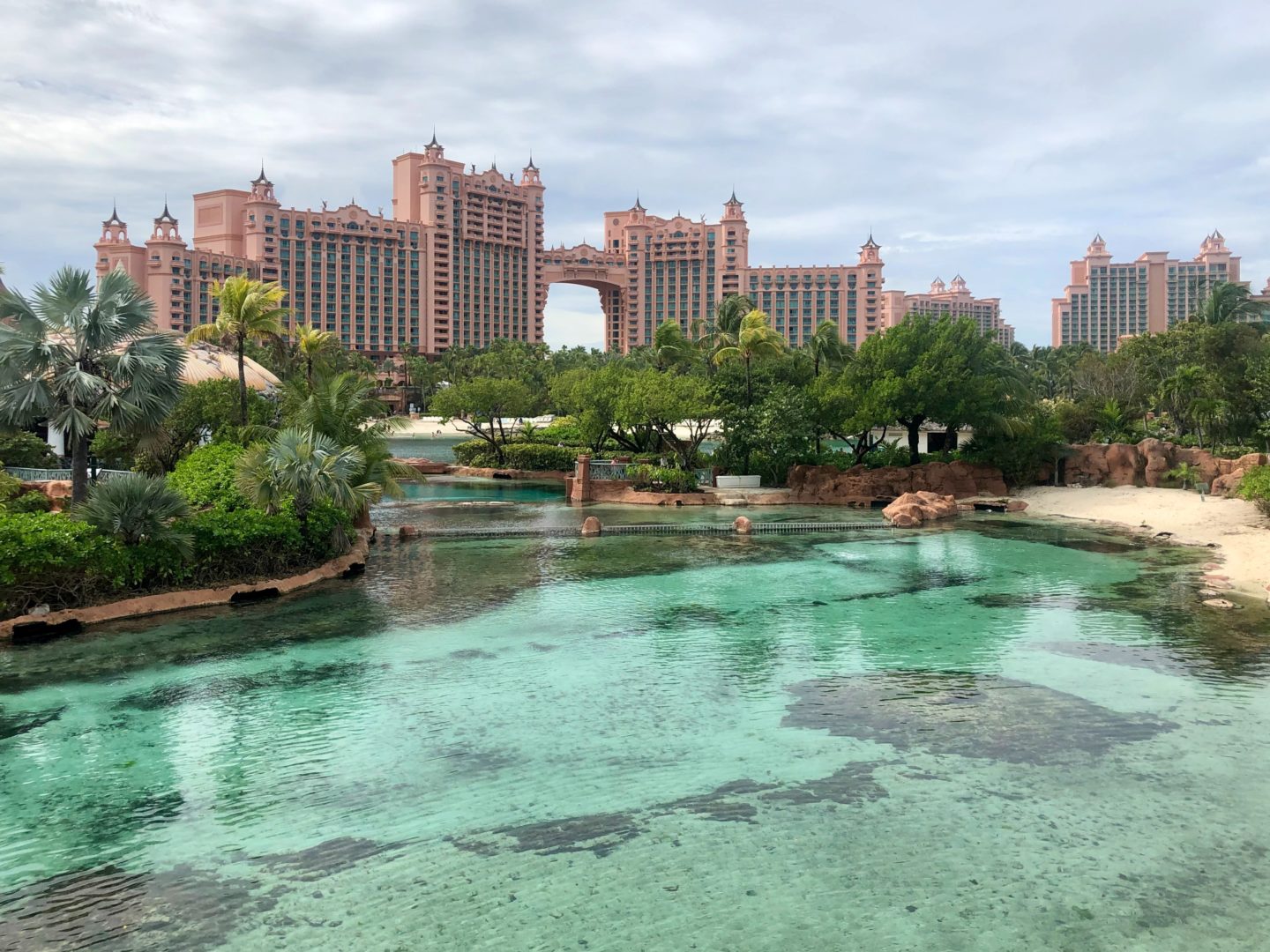 29. The Bahamas
We couldn't pick just one island in the Bahamas to name, so we chose them all! If you are looking for an idyllic escape and fun for all of the family, the Bahamas offers a little bit of something for everyone. This popular resort destination has become a favourite for American travellers, who flock here on vacation to enjoy the hot temperatures, white sand beaches and all-inclusive resorts. How could you go wrong!?
30. Samoa
Consisting of two main islands and a bunch of smaller islands off the mainland, Samoa is the definition of paradise. This Polynesian island nation is worth travelling the extra mile for, especially if you are looking for a more off the beaten path location in Polynesia. The beaches are incredible, often uncrowded, and the sunsets are truly something else.