In this article, we'll help you have knowledge of what food to eat while you're in Dotonbori. You shouldn't miss the chance to try out these delicacies.
Are you a foodie when traveling? If yes, then trying food in Dotonbori is a must! We know that Japanese foods are one of the healthiest and most delicious food in the world. And when you're in Japan, especially Dotonbori, Osaka, eating authentic Japanese cuisine will make you want to go back over and over again. So to give you an idea of what to expect when traveling around this area, we prepared a list of must-eat food in Dotonbori.
Top 10 Food to Eat in Dotonbori, Osaka
1. Various Osaka Specialties at Creo-Ru
If there is one restaurant in Dotonbori that you should visit to have the best food in the area, Creo-Ru is the place to be. Takoyaki, Okonomiyaki, or Kushikatsu, name it, various Osaka delicacies are available here! Their takoyaki is very popular that you should expect a queue that goes outside the restaurant.
Kushikatsu is a deep-fried skewer of either meat or vegetables. You can choose from popular flavors like sweet potato, shrimp, cheese, and chicken meatballs. These are best eaten when you dip them into a thick and sweet tonkatsu sauce. BUT remember to not dip it more than once. It is considered an improper manner if you do that since different customers reuse the same sauce. Remember this when you eat here.
3. Takoyaki at Kukuru
For an authentic takoyaki experience, visit Kukuru. When it comes to Takoyaki, Osaka has a lot of food stalls or restaurants that serve that, but Kukuru is one of the most popular. Try their popular "Meibutsu Bikkuri Takoyaki" in which the octopus sticks out of the takoyaki because of its size. This is a must food to eat in Dotonbori.
4. Experience Kappo Ryori or Fine-dining meal at Kigawa
Want to experience those moments wherein you'll see the chef cook and prepare your meal in front of you? It's possible in Kigawa! That practice is called "Kappo Ryori" or a Fine-dining meal. You'll sit at the countertop having a view into the kitchen. They use fresh ingredients and the chef prepares at least 10-12 dishes. You should try this when you're in Dotonbori!
If there's one food that you should eat in Dotonbori, it's Tokantsu! And Kimukatsu has the best tonkatsu in town. It is the most popular pork restaurant in Japan, and it only has one branch that is located in Dotonbori, Osaka. The pork they use in making this delicious dish is high-quality which results in mouthwatering tonkatsu.
Craving for ramen while in Osaka? Then head your way to Kinryu Ramen in Dotonbori for the best ramen experience! We all know that ramen has 3 different types of broth namely tonkatsu (pork), shoyu (soy sauce), and miso (soybean paste). And Kinryu Ramen is one of the best choices to have tasty ramen in Dotonbori, Osaka. You'll easily recognize this store as it has a big dragon above it.
7. Yamaimo-yaki or Yam Okonomiyaki at Mizuno Okonomiyaki
Mizuno is the oldest okonomiyaki restaurant in Osaka. Their most popular dish is the Yamaimo-yaki or Yam Okonomiyaki. What makes it different than normal okonomiyaki is that it uses yam instead of normal flour to make this specialty. This makes the texture of the dough softer. You should never miss this food when you try to eat in Dotonbori!
You know you're in Dotonbori when you see this huge red crab signboard. It's actually from a restaurant called "Kani Doraku". They serve fresh seafood specializing in crabs. Expect that the food is a bit pricey BUT worth it.
Chibo is a restaurant that focuses on serving okonomiyaki that both locals and tourists love. Their okonomiyaki is well-loved because of its fluffy batter and various ingredients. You will also see your delicious meal being prepared in front of you.
10. Fugu or Blowfish at Zuboraya
Have you tried Fugu or Blowfish before? If not, then go and visit Zuboraya. This restaurant specializes in Fugu cuisine. While walking in Dotonbori, you might encounter a Fugu floating, in the middle, that's your cue, it's Zuboraya! Here, they sell Fugu dishes at a reasonable price, around 3,000 to 6,000 Yen (usual fungus are expensive).
Dotonbori offers a variety of food to eat! These dishes and restaurants are just some of the best. When you're in Osaka, explore this area and enjoy some of the best delicacies in Japan that can only be found here!

Are you on Pinterest? Pin these!

About the Writer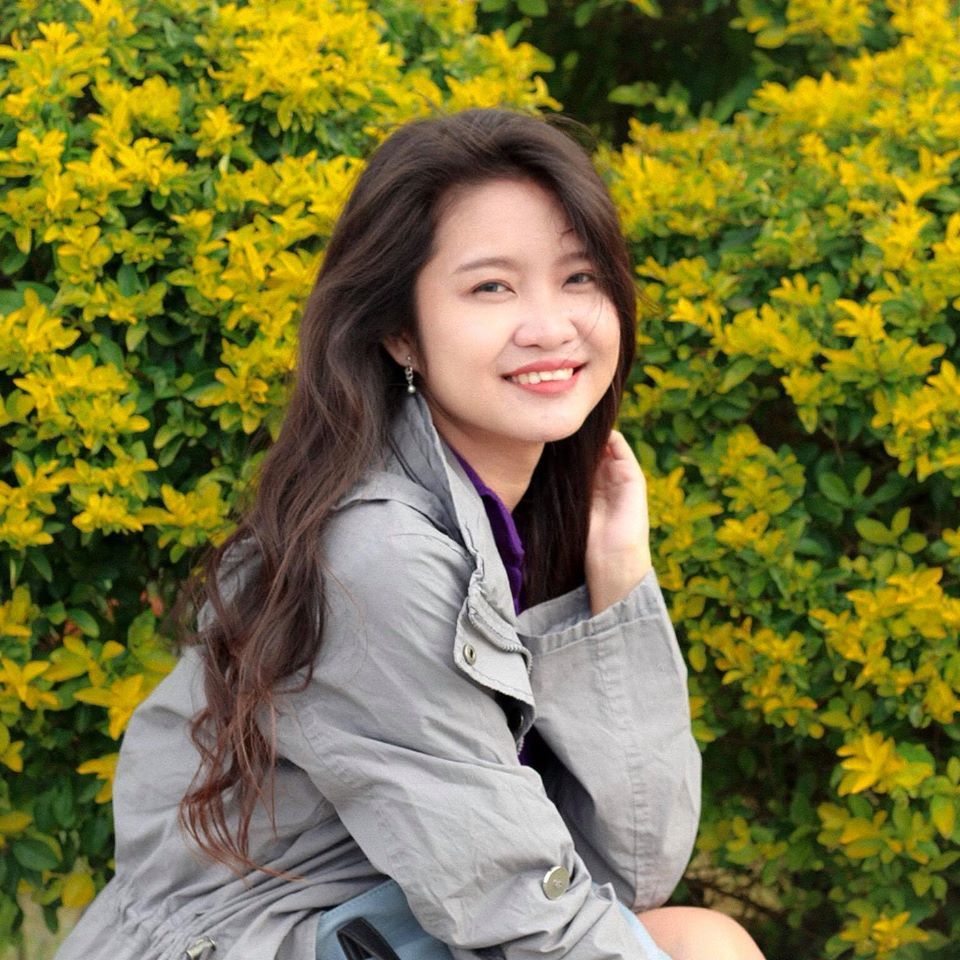 Hi there! I'm Fatima. My first major travel was in 2016 to the beautiful city of Cebu. After that, I got interested in traveling. Now I enjoy learning languages and other countries' cultures. My goal is to visit at least one country each year and to share my experiences with other people through writing or blogging. Witness my journey by following me on Instagram.