It's not every day you can say you checked in to a chateau in Paris. In fact, "the only chateau in Paris" is the tagline for one of Paris' most celebrated newly opened hotels, the Saint James Paris.
Located in the heart of the 16th arrondissement, the Saint James Paris is the picture perfect oasis you've been looking for. Just a brief walk from the Eiffel Tower and even closer to the Arc de Triomphe, this luxurious hotel is idyllically located for those seeking to explore Paris for the first time. Read on for the full review of my stay!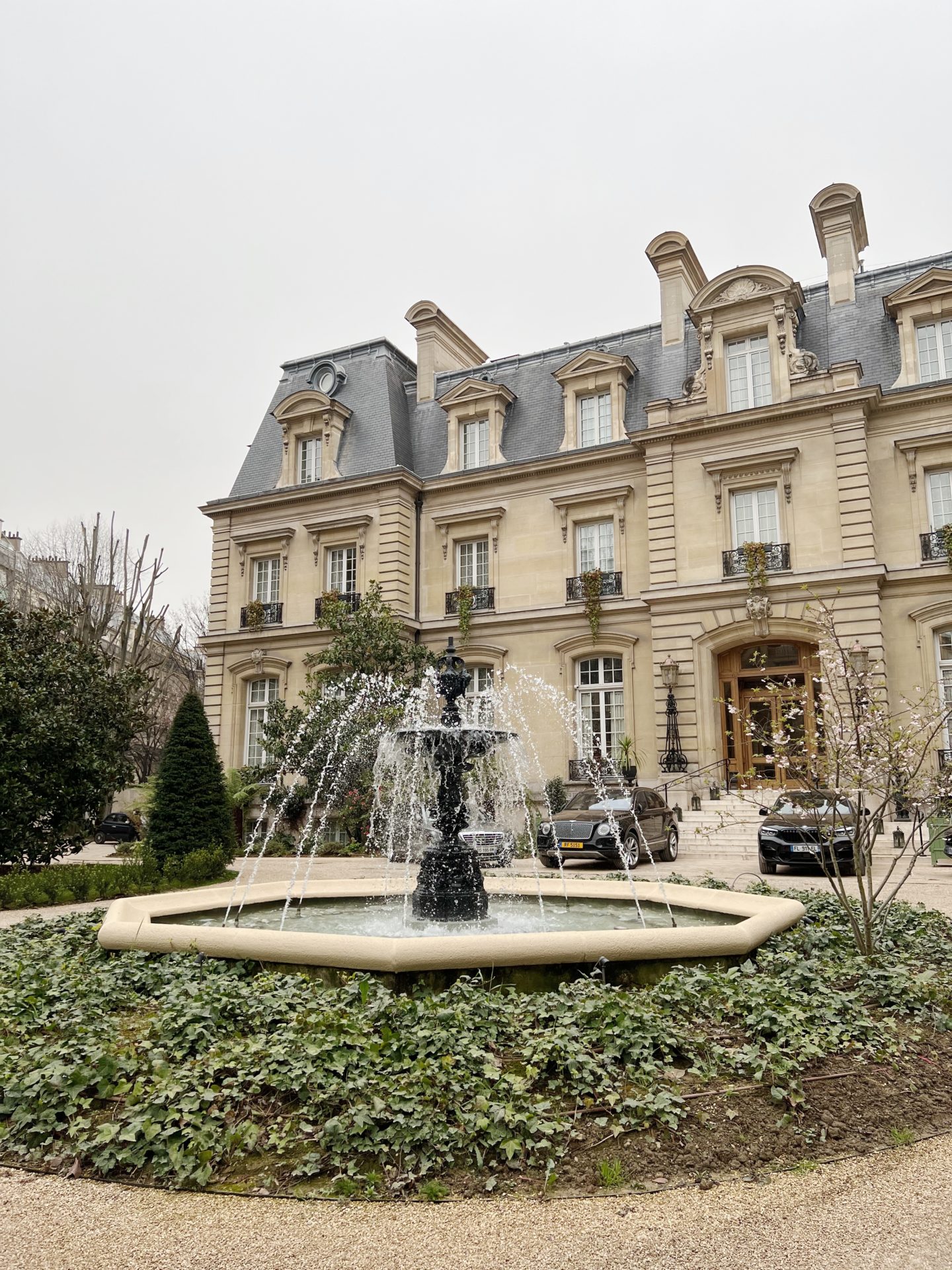 Saint James, the only Chateau in Paris
After an extensive renovation, the Saint James Paris has finally re-opened its doors. In what is mostly a residential neighbourhood, the location of the hotel in the 16th is enviable given you are able to feel like a local in the heart of Paris. And yet all the while, you are only ever a short walk from two of Paris' main monuments.
As I approached the hotel in my Uber, I already had an overwhelming sense that this would be a very special stay. The tall iron gates and imposing stonework made me realise before I had even stepped inside, that this would be something a little out of the ordinary.
Walking in to the lobby felt like coming home, which is surprising given the grandeur of the lobby and its impressive staircase (that never seems to end!) But the staff were always friendly and made me feel at home, with an early check-in possible given my room was on the third floor and had only just been completed a few days earlier.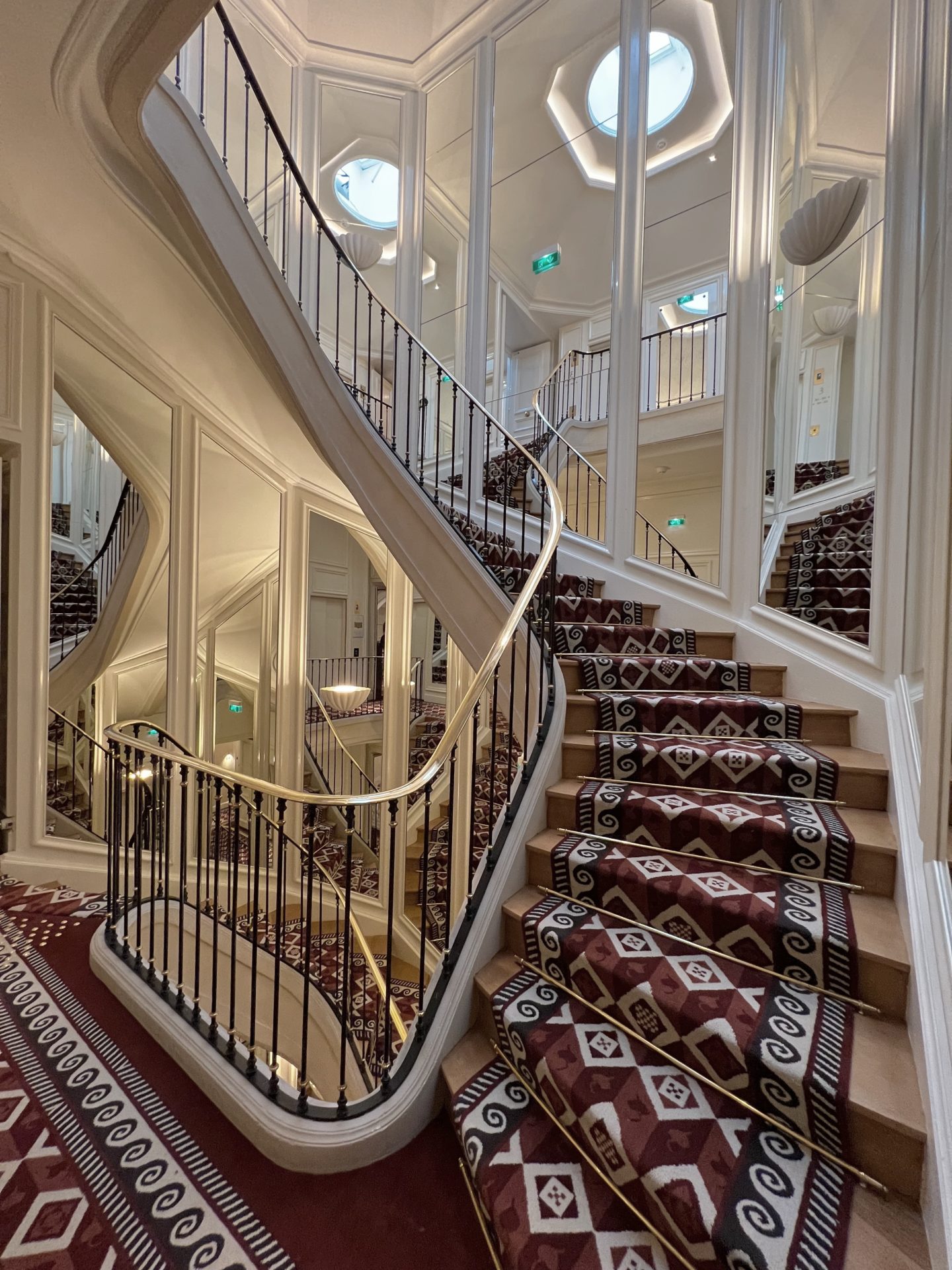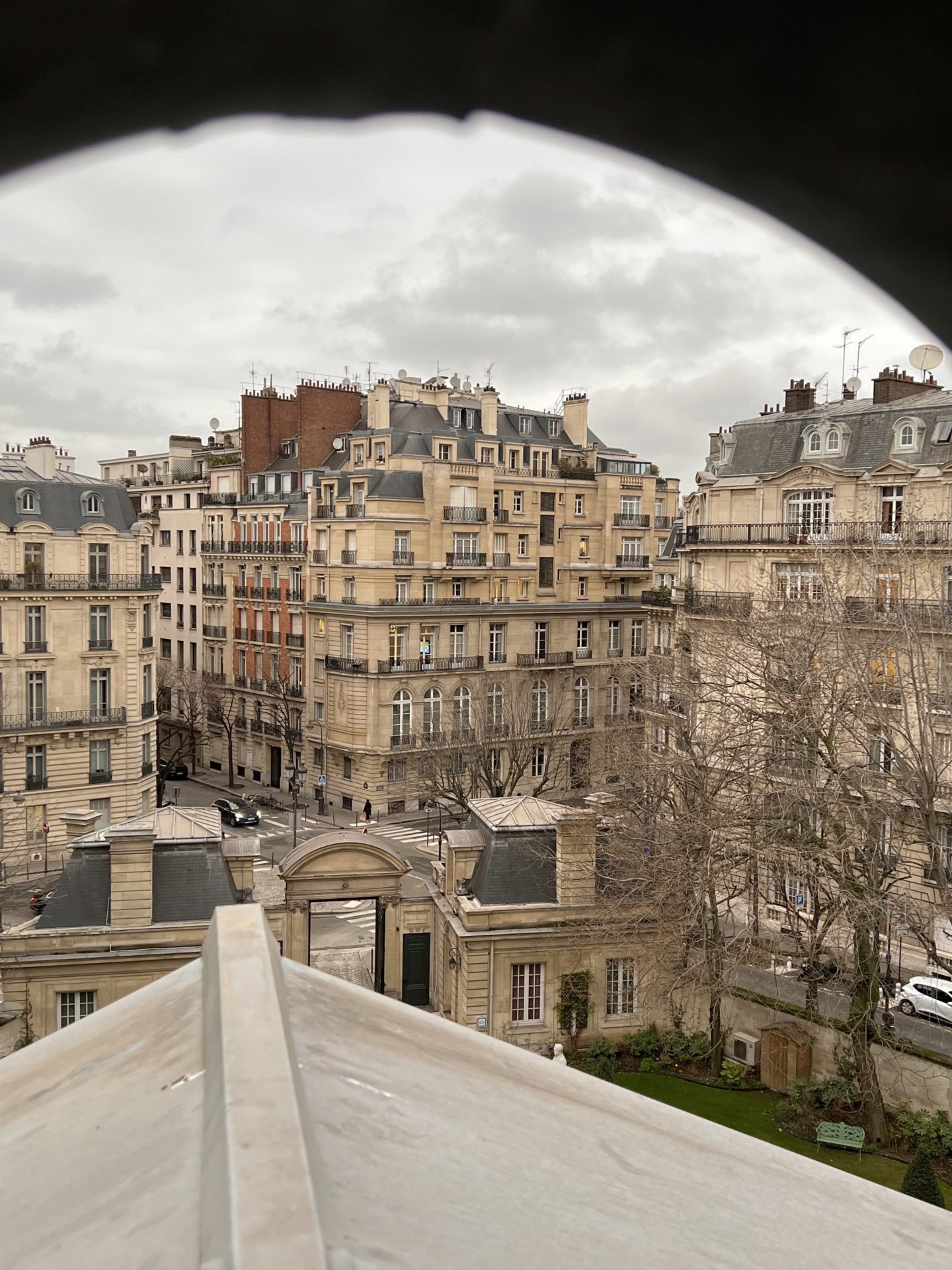 The rooms on the third floor of the Saint James are something extra special. Being on the top floor of the hotel, the renovation has allowed for a clever way to maximise light (as this can be so hard to come by in the harsh and dark days of winter). So the renovation team came up with the innovative idea to create "winter gardens" inside the top floor suites. Given these suites don't possess any other light (from say a balcony or a large window looking out onto the street), the sky-lit winter gardens were a great way to bring more light to these rooms and make for a real treat on a sunny day.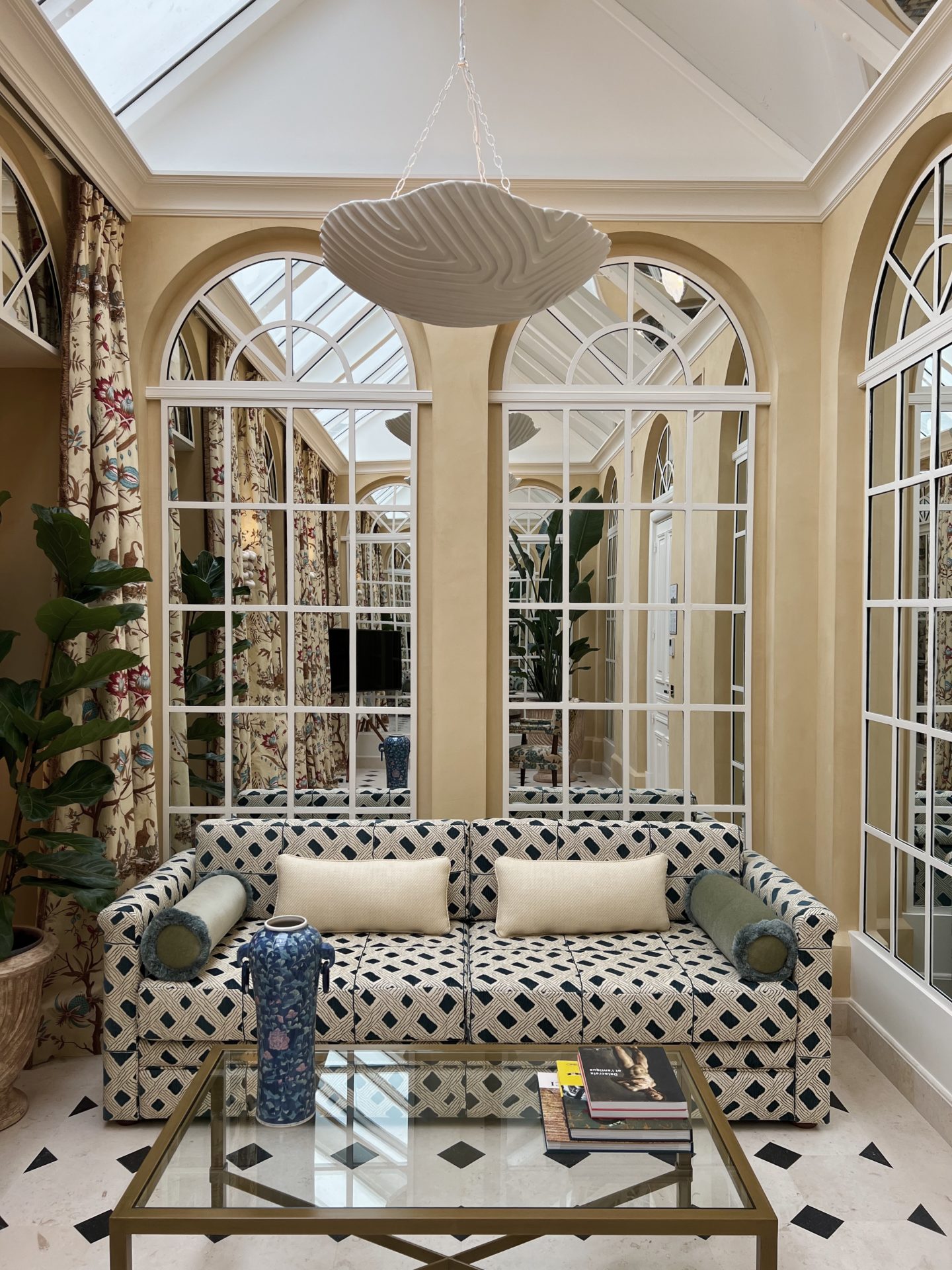 Inside the Suite
Once you've taken stock of the natural light streaming through your windows, walk through to the bedroom and you will be equally stunned by the sheer size of the rooms at Saint James Paris. The hotel was originally a boarding school and has since been renovated a number of times, to now be one of the most luxurious hotels in all of Paris. And certainly the size of each room has to be a drawcard, as Paris hotels are notorious for being small and pokey. But the rooms are huge, inviting and you'll even find a small window in your bathroom (just trust me when I say small!)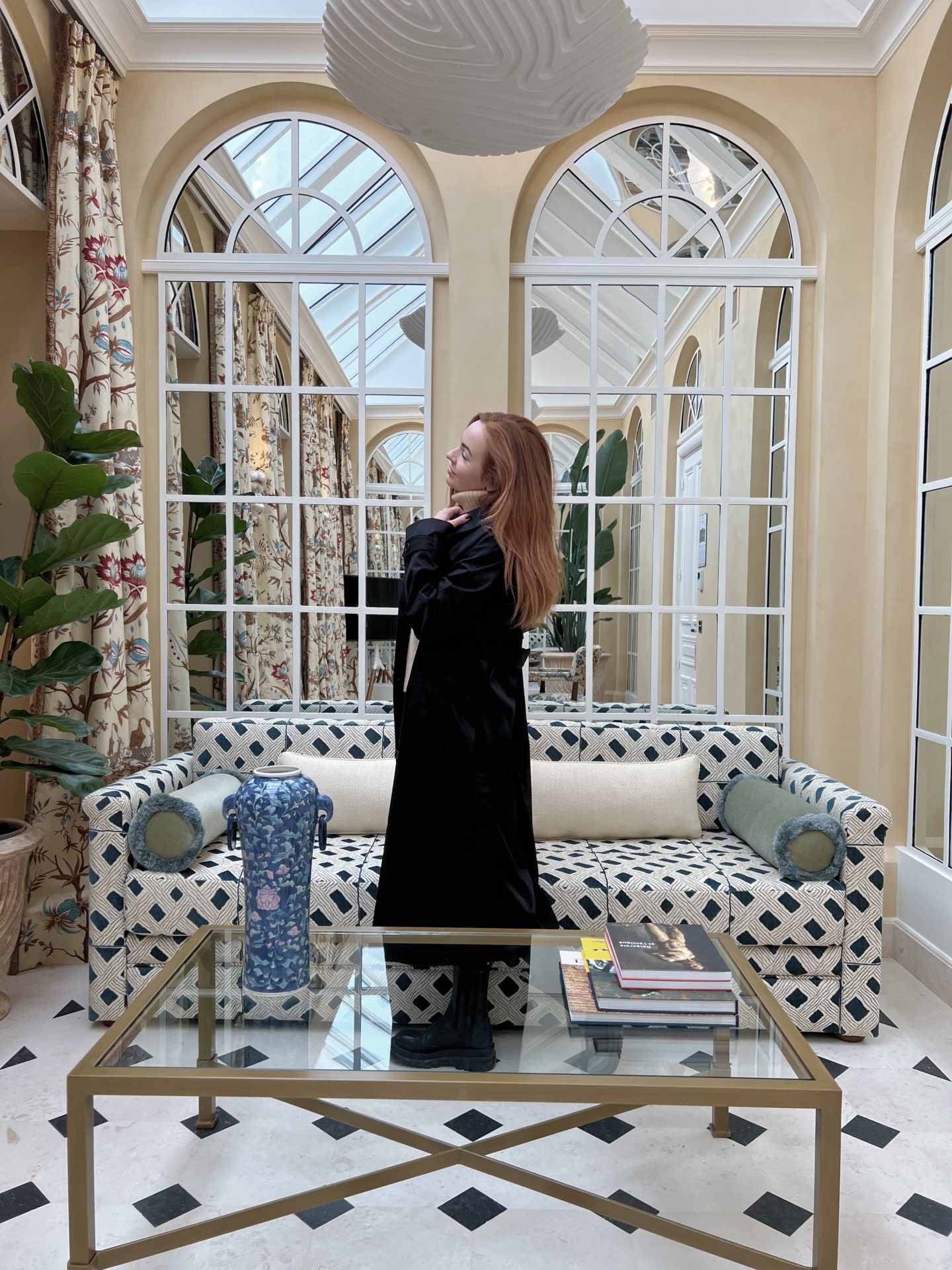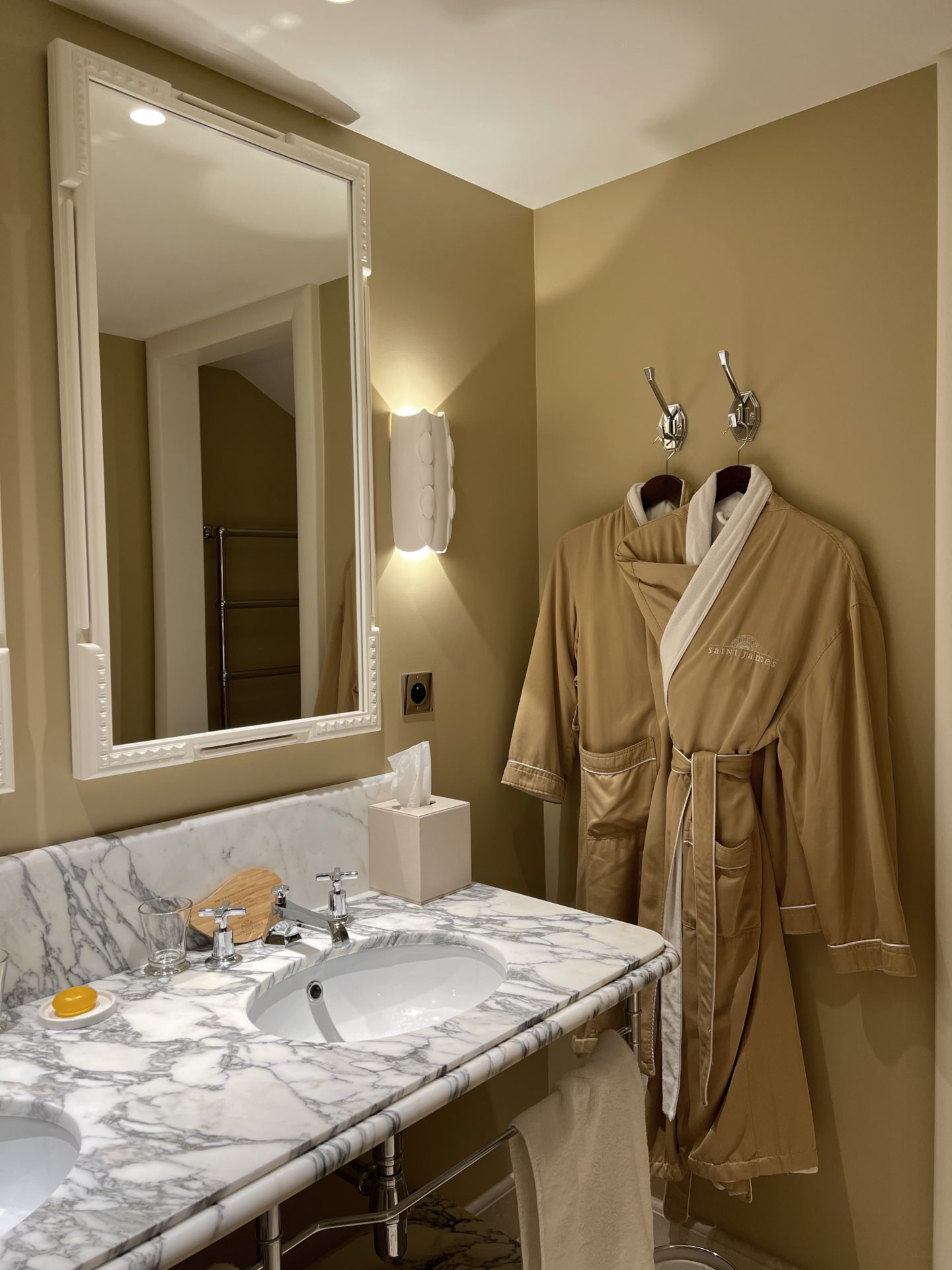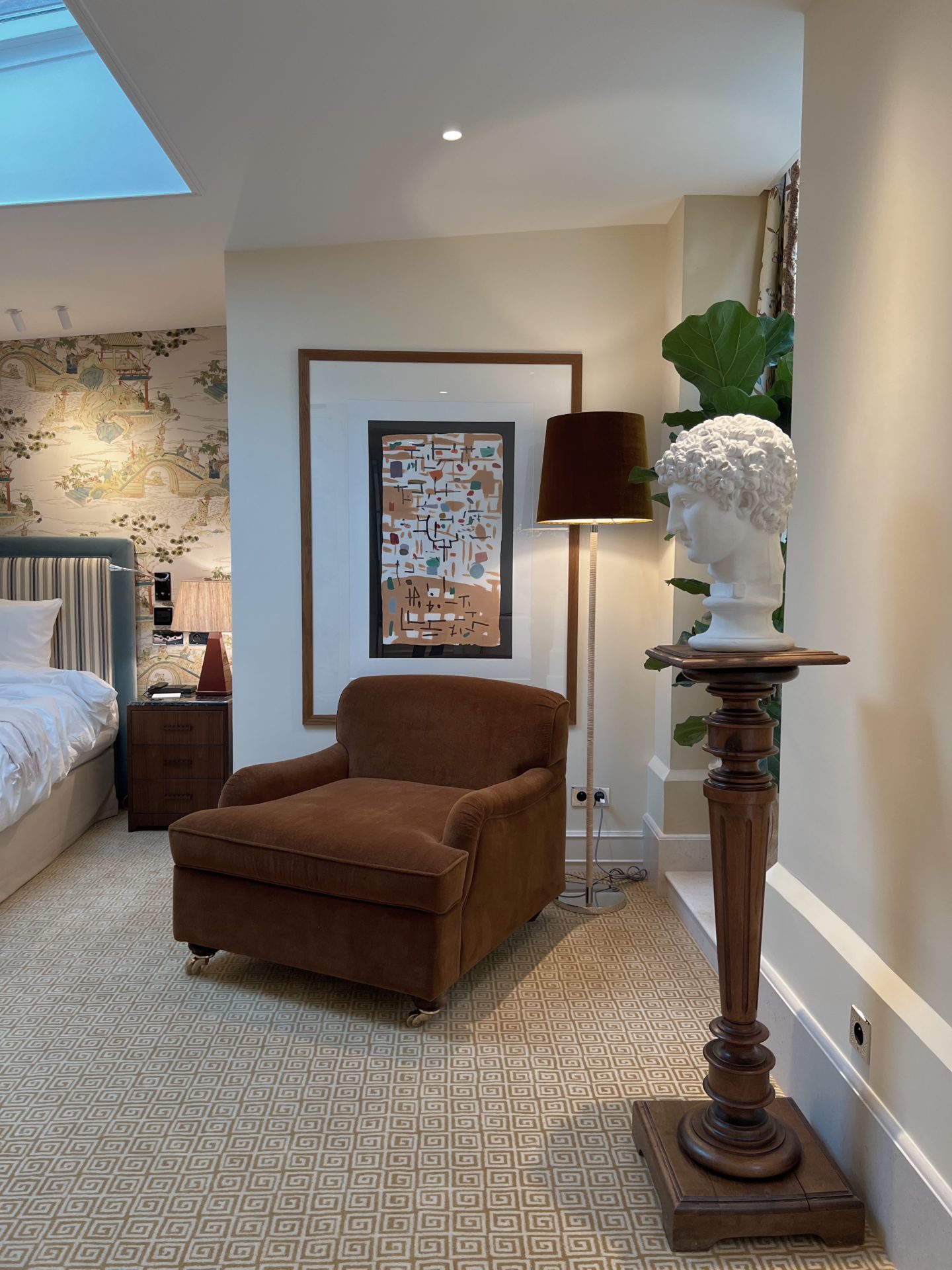 The bathrooms have everything you'd come to expect of a luxury five star property, including bath ammenities by Guerlain Paris. There's a shower and separate toilet, but in my room there was the absence of a bath. That didn't really concern me since I planned on spending most of my time out and about exploring Paris! However if you do fancy a bath, check with staff when you make your booking as there are many room types available.
One of the nicest surprises during my stay was at turn down service, when two Angelina chocolates would magically appear beside the bed. This is such a nice touch for the hotel to highlight a local specialty, as Angelina Paris is on most travellers' hit lists when visiting Paris (and if it not yet, it should be!)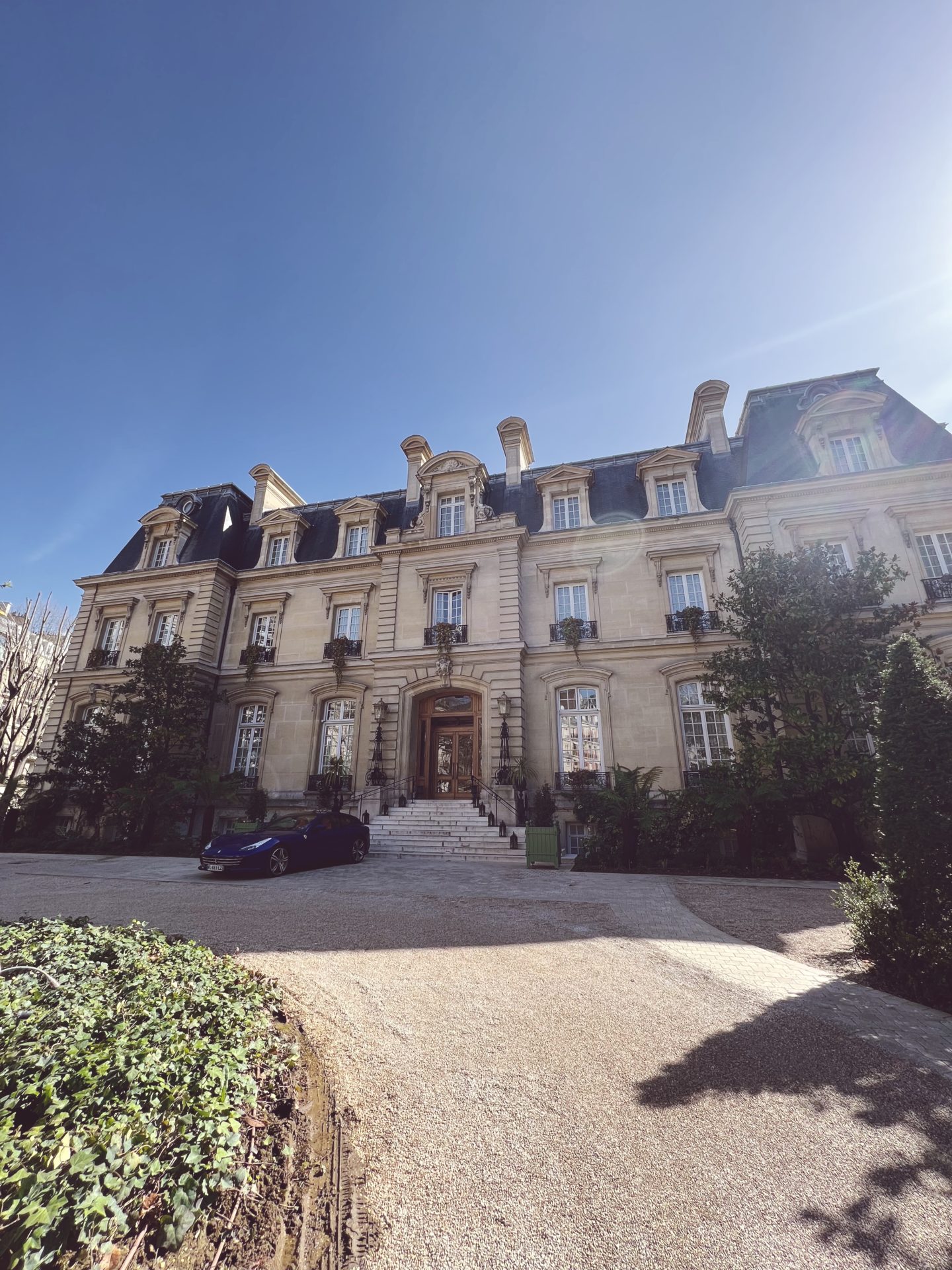 Around the Hotel
The hotel is only open to guests until the evenings, when the fine dining restaurant and bar open up to outside guests. That means the hotel is fairly quiet in the morning and throughout the day, so if you happen upon bad weather, you'll have plenty of excuses to stay in the hotel a little longer before you venture out for the day. There is also a glorious indoor heated pool underneath the hotel, along with a Guerlain Spa if you fancy a treatment.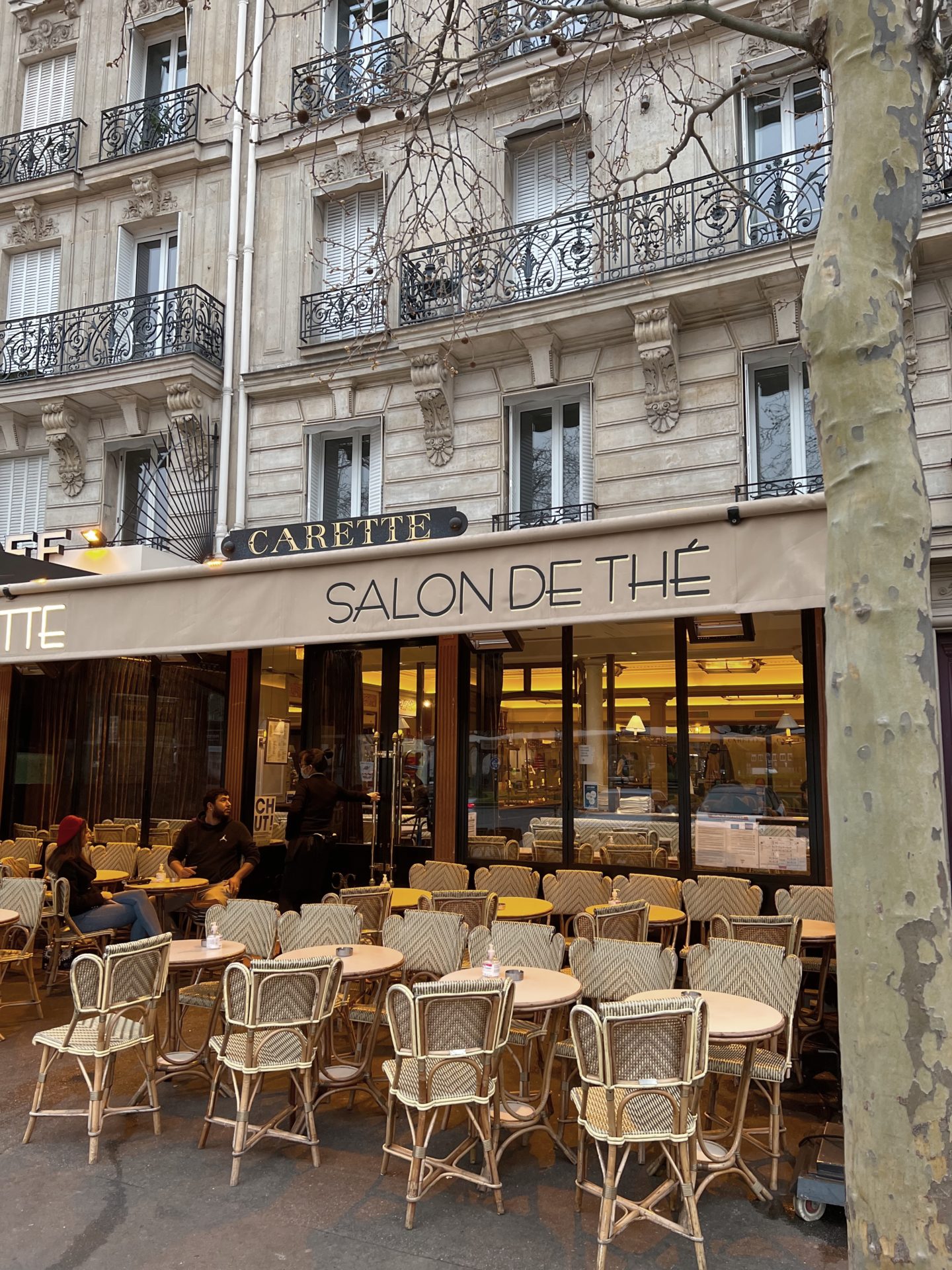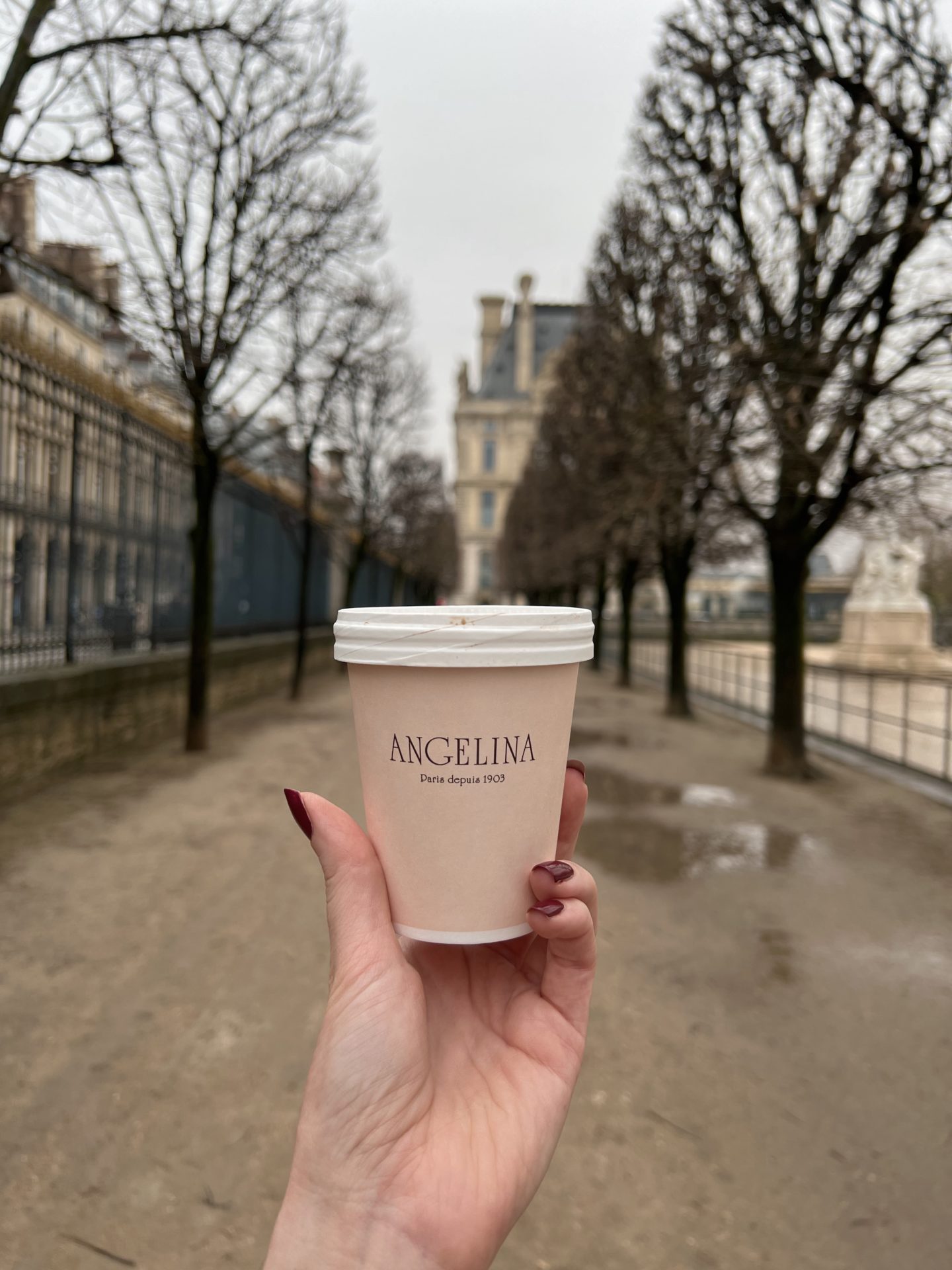 Location in Paris
The location of this hotel is great for first time visitors to Paris, especially those who plan on visiting the Eiffel Tower and Arc de Triomphe (which I highly advise you don't miss for your first time in Paris!) And if you are already well-versed in Paris sightseeing, then you will likely also enjoy the location of this hotel as it is far away from the more populated parts of Paris like Le Marais and Saint-Germain. The 16th arrondissement is notorious for being a wealthy suburb, however I was pleasantly surprised by the amount of quaint and well-priced restaurants and bistros just a few minutes walk away. Port Dauphine is the nearest metro station, located just a few steps outside of the hotel.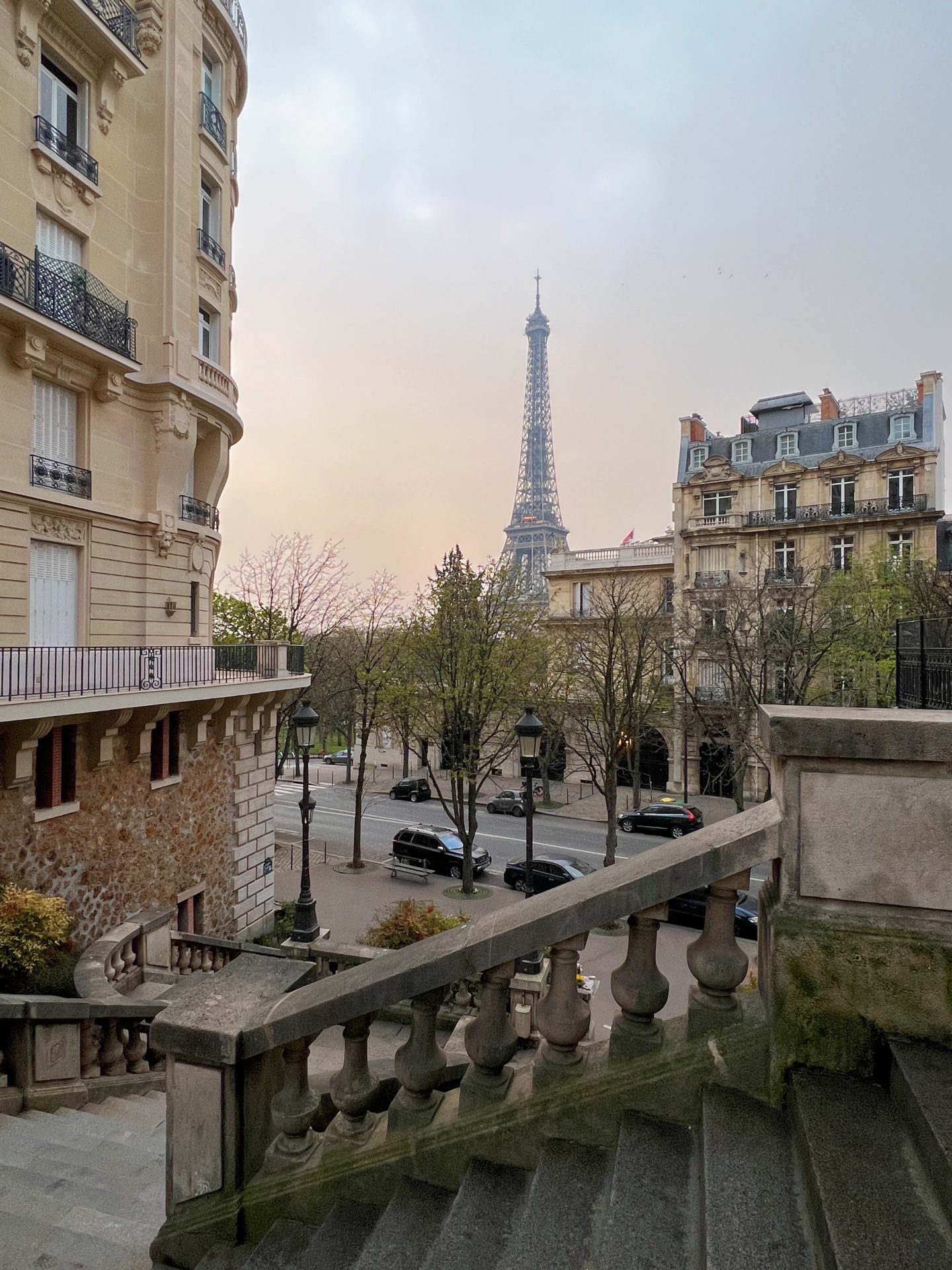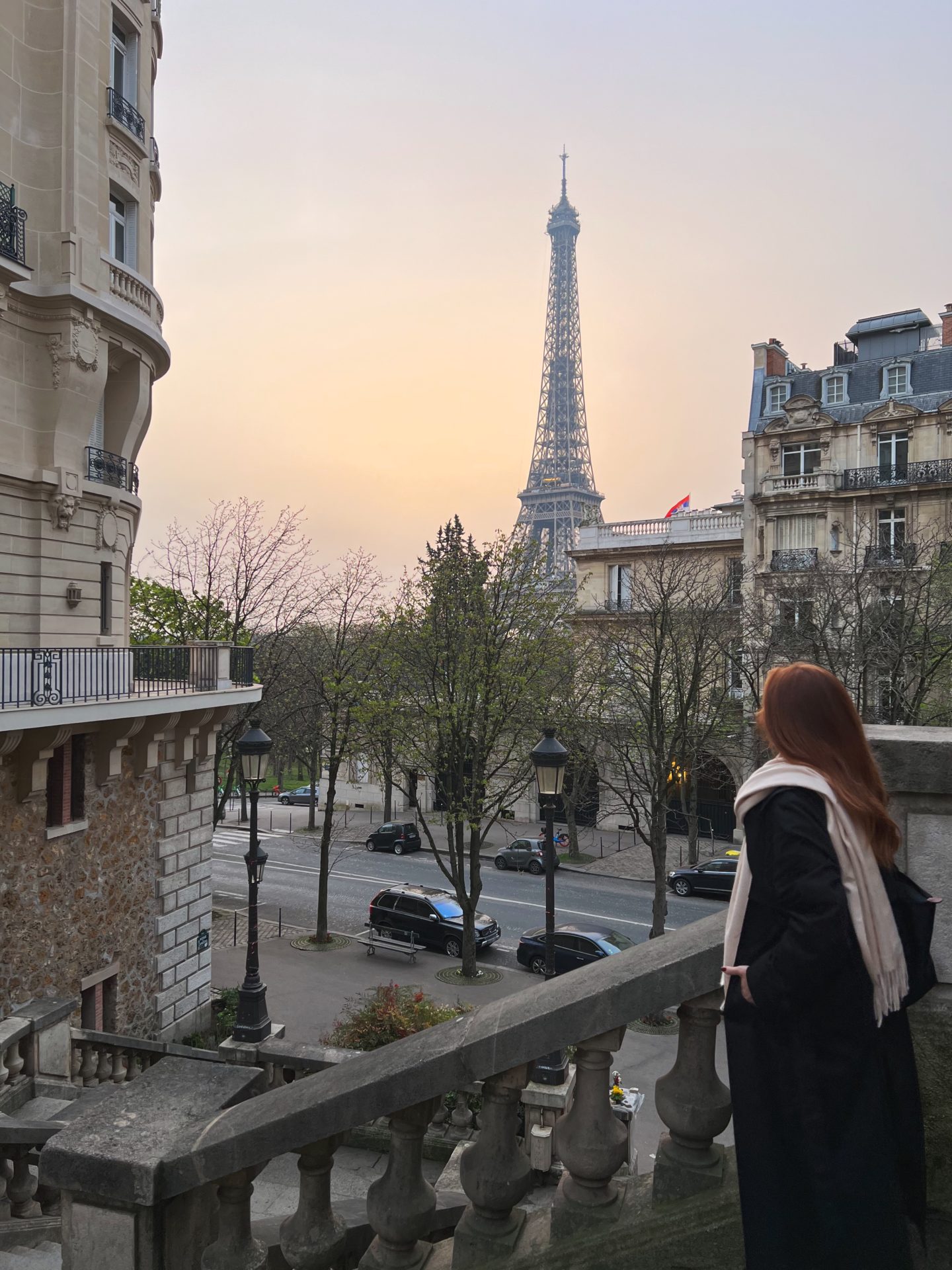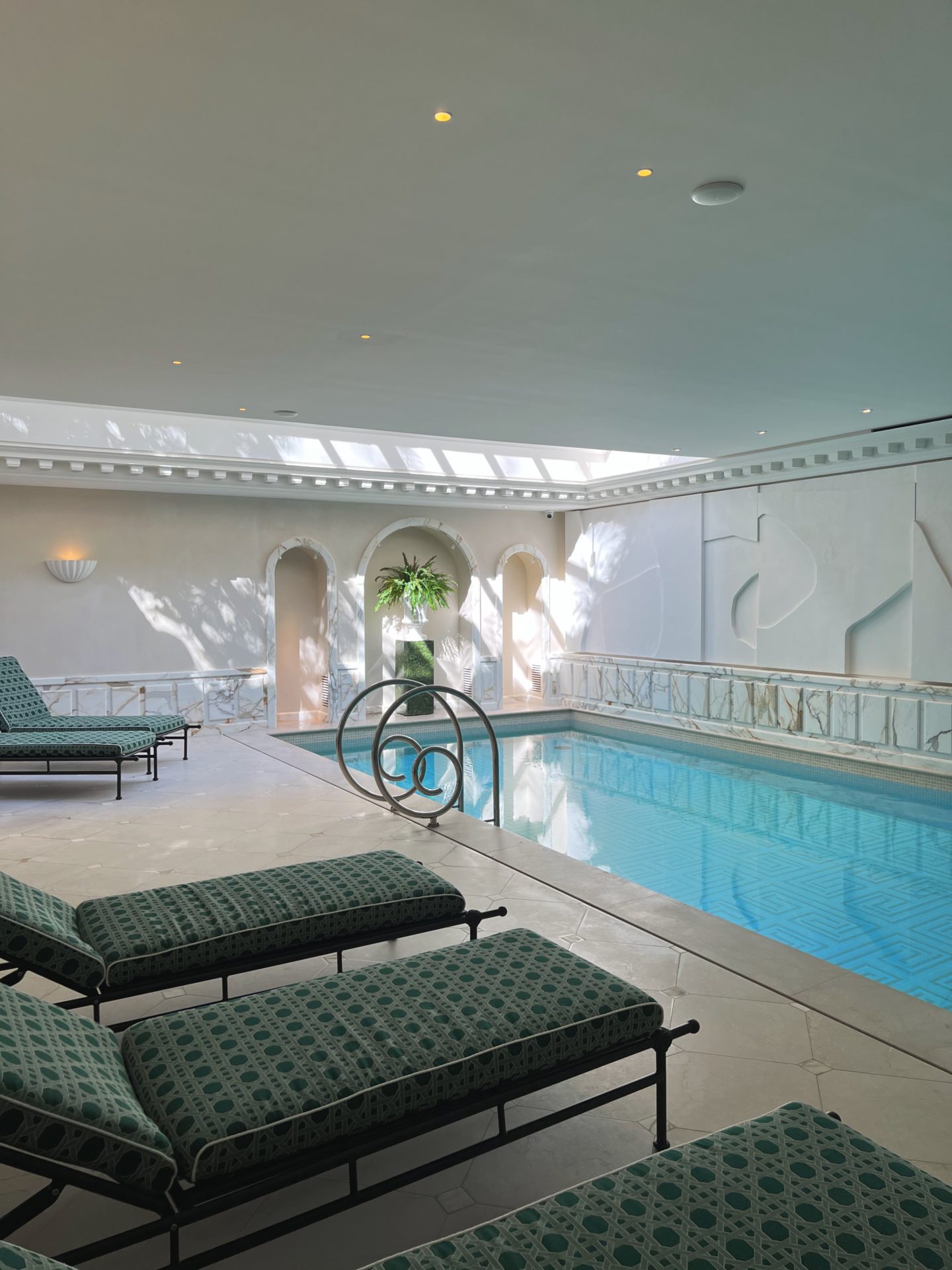 Book your stay
As this hotel is newly opened, there are some great specials on offer regarding room rates. Currently room rates start at €570 per room, per night. Breakfast is additional, but I can highly recommend splurging as it is a full a la carte affair – comprising of breakfast pastries, juices, coffee and tea, as well as cooked egg dishes and yogurt.
Disclaimer: I visited the Saint James Paris as a guest of the hotel. However, all opinions and photos are my own and this is an honest reflection of my time at the hotel. You can always count on World of Wanderlust to provide honest reviews and features – we want to share with you all the best insider tips, daily inspiration and relevant information to plan your escape!