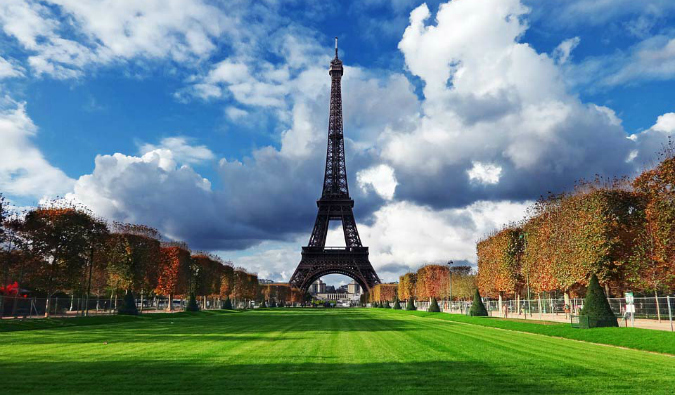 Last Updated: 5/22/23 | May 22nd, 2023
Europe. Prices vary greatly depending on how far north, east, south or west you travel. After all, Europe is huge with multiple visa zones and multiple currencies.
For 45 EUR, you can get a private room in parts of Greece.
For that same price in Paris, you may get a 16-person dorm room.
You can get delicious and cheap street food in Berlin for under 10 EUR, but even a casual sit-down meal in Austria can cost around 25 EUR and it can easily double that in Norway!
And one of the most asked questions I get is, "How much does it cost to travel to Europe?"
Well, that always depends on where you are going. You can't paint Europe with a huge brush. It's a diverse place.
So, today, I want to talk about traveling around Western Europe (think Eurozone countries plus Switzerland and the UK) and how much money you need to visit those destinations.
How Much Do Things Cost?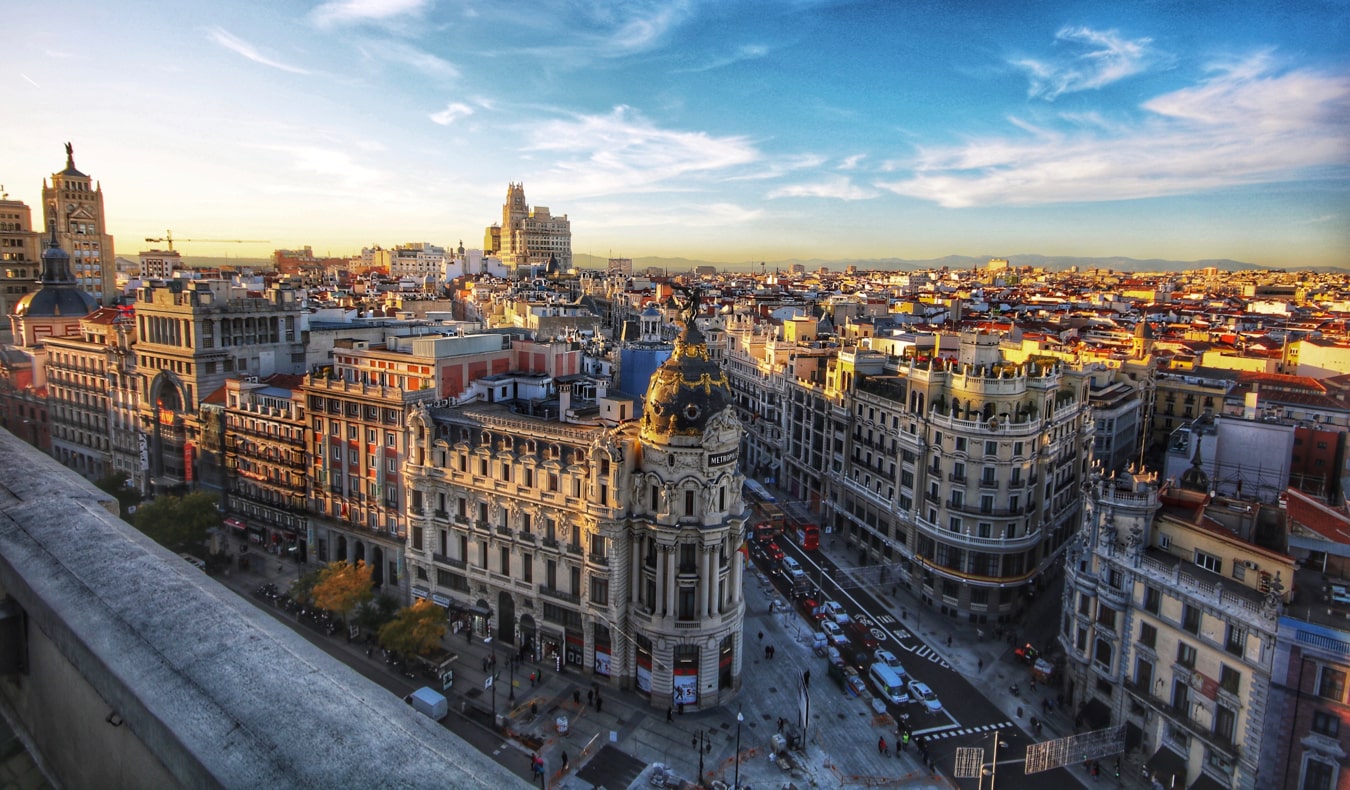 Here are some general costs for things in Europe, because as I said, prices can vary a lot depending on where you are:
Accommodation – In most Western European countries, expect to pay 25–45 EUR per night for a dorm room and 75-100 EUR for a private double room in a two-star budget hotel. (Though in Greece and Portugal, you can find dorm beds for 15–20 EUR per night and private rooms in budget hotels for 40-55 EUR.)
In England, prices are usually around 20–30 GBP per night for a dorm room and private rooms in two-star hotels and guesthouses for 50-60 GBP.
Food – Food costs vary as widely as accommodation costs. Throughout Western Europe, you can find small shops, street food stalls, or food trucks where you can get sandwiches, gyros, kebabs, slices of pizza, or sausages for between 3-7 EUR. Cheap meals (think a fast food combo meal or takeout from a Chinese restaurant) cost 9–12 EUR, while restaurant meals at casual, traditional eateries cost around 15–25 EUR.
Nicer establishments cost 30 EUR and up. A pint of beer is 2-5 EUR, a glass of wine is 2-7 EUR, a cappuccino is 2-5 EUR, and cocktails range from 6-14 EUR. You can cook your food for a week for around 45-65 EUR.
Transportation – The easiest way to get around Europe is by train, as they connect every major part of Europe and can be cheap if you book them in advance. High-speed trains, though, can easily cost 85-100 EUR or more.
Try to get the regional or slow trains for cheaper prices (slow domestic trains taking 4-6 hours can cost around 25-45 EUR). If you're going to be hopping around a lot by train, consider getting a Eurail pass. The rise of cheap airlines like Ryanair, EasyJet, and Transavia has made flying around Europe in a hurry really cheap. For flights, expect to pay around 30-50 EUR if you book in advance.
Buses are the cheapest option for long-distance travel, with prices as low as 5 EUR if you book in advance (otherwise expect to pay 15-30 EUR for a journey of 2-3 hours).
Transportation around most cities is usually only 2–5 EUR for a metro or bus ticket. Most places offer daily unlimited public transit passes for around 10 EUR.
Activities – Most museums start around 10-14 EUR. Half-day tours generally cost 25-35 EUR (such as a 2–3-hour bike tour) while full-day tours (such as a wine tour) cost 65–100 EUR. Prices vary drastically per country (costs are much higher in capital and popular cities compared to smaller ones and in rural areas), so it's hard to give a good general cost of this budget item.
How to Save Money in Western Europe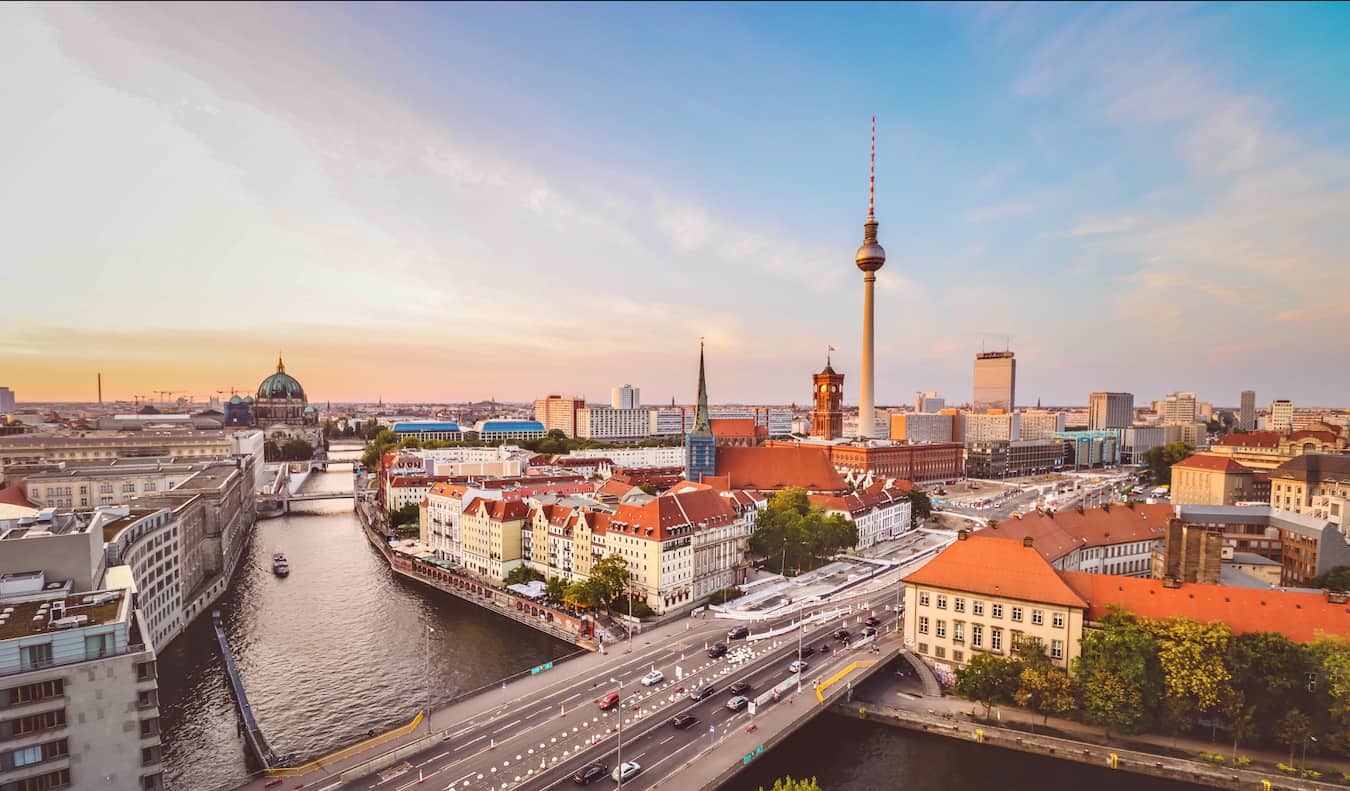 It's easy for costs to add up in Western Europe, but there are lots of ways to save money there if you are strategic and mindful about your spending. This is especially true when it comes to food, drink, and transportation. You have to travel like locals live and follow in their footsteps as they navigate these high cost of living places.
Here are my tips on saving money based on my eighteen years of experience:
Picnic – Europe has a lot of tiny shops, farmer's markets, and supermarkets where you can buy premade sandwiches or ingredients to make your own. Buy some food, eat outside, and watch the city go by. It's a cheaper and more enjoyable way to eat.
Eat local – Not into picnicking? That's OK, there are other ways to save money on food. Eat at local sandwich shops, pizza parlors, Maoz, Wok to Walks, or at outdoor street vendors. Avoiding restaurants and eating at a lot of the local "grab 'n go" places will give you a taste of the local cuisine at a much cheaper price.
Stay with a local – Hostels can add up really quick in Europe. If you don't have any friends you can stay with, consider using the service Couchsurfing, which lets you connect with locals who will let you stay with them for free.
Fly Cheap – If you know where you're going and a train won't do, try to book flights early. You can often get 15-25 EUR fares from many of the discount airlines. Just make sure that the airport they fly into isn't too far out of your way, as sometimes transportation from the secondary airport sometimes negates the savings from using the budget airline itself.
Also, keep in mind that you'll have to pay to check your baggage on these cheap flights. It costs about 25-39 EUR for one checked bag. Travel carry-on only to avoid this added cost.
Drink less – Alcohol can really add up. Hit happy hour or pick and choose when you party. Hostel bars are a good place to get cheap drinks, or you can buy your alcohol at the supermarket. Partying your way across the continent will destroy your bank balance in no time.
Take the free tours – One of the great things about Europe is that you can find free walking tours in all the major cities. They can be a great way to see the city attractions, learn some history, and get your bearings without spending any money. Almost every city in Europe has a free walking tour available. Your hostel or the tourism board will have details!
Just note that even though these tours are advertised as "free," always be sure to tip your guide something at the end — that's how they earn a living!
Camp – If you're traveling with a tent, you can pitch it in the plentiful campgrounds across Europe for around 10-15 EUR per night. A very good camping service specific to Europe is Campspace, which allows you to pitch a tent in someone's backyard for free or a nominal fee (around 5-15 EUR). All of the garden owners have profiles that tell you what services and facilities they offer.
In some countries (such as Norway, Sweden, and Finland) it's even legal to camp for free as long as you follow some basic guidelines.
Get a rail pass – Eurail Passes have saved me hundreds of dollars when I used them. If you are traveling far distances and through many countries, they are a great deal. Here's more information how to pick a Eurail pass.
Get a city tourist card – Local tourism offices issue a tourist card for all their attractions, tours, and restaurants. This card gives you free entry and substantial discounts on all the attractions and tours in a city, free local public transportation (a huge plus), and discounts at a few restaurants and shopping malls. They save a ton of money. If you plan on doing a lot of sightseeing, get one of these cards.
Rideshare – Hugely popular and widespread in Europe, I did this to get around Switzerland, France, and UK. BlaBlaCar, the biggest website, connects drivers and riders and lets you get around much cheaper than a bus or train. Moreover, this way is amazing for getting off the highways, seeing more the countryside, and meeting locals. It's money-saving and much more exciting (and faster) than taking the train or bus!
Take the bus – While not as comfortable or fast as trains, budget bus companies like Flixbus can take you across the continent on the cheap. You can rides for as little as 5 EUR. A route from Berlin to Munich is about 25 EUR, while Paris to Bordeaux can be as low as 10 EUR. Longer routes, like Amsterdam to Copenhagen start at around 47 EUR.
Hitchhike – Hitchhiking in Europe is very safe, and I've met a number of travelers who have done it (I traveled this way in Bulgaria and Iceland). Some countries are very supportive (Romania, Iceland, Germany) while others may be a bit more time-consuming (Italy, Spain). HitchWiki is the best website for hitchhiking info.
Travel in the off or shoulder season – June-August is the most popular — and thus most expensive — time to visit Europe. You'll find crowds and higher prices across the continent during this time. If you have the flexibility, avoid this period and the sky-high accommodation and flight prices that come with it.
Get free flights and hotel stays – Even better than cheap is free! Travel hacking (the art of using travel credit cards to get points/miles, which you can then cash in for free travel) has enabled me to get more free flights and hotel stays than I can count. It's easier than you think to get started (and we've got a ton of resources to help you too).
House sit – Like Couchsurfing, by house sitting you'll get a free place to stay – just keep in mind that this sharing economy platform comes with a significant amount of responsibility as you'll be taking care of someone's home and pets. But if you love animals and don't mind exchanging some of your time each day to care for them, you can stay in great places across Europe (and especially the UK), where house sitting is only growing in popularity.
So, What's a Good Daily Budget in Europe?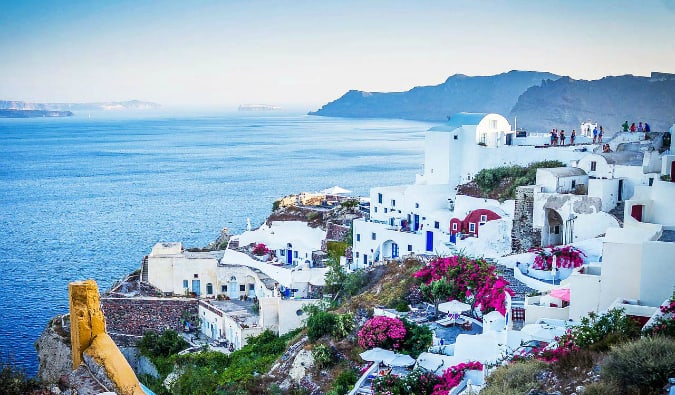 On a backpacker budget of around 80-120 EUR per day, you'd be taking buses and avoiding flights/trains, staying in cheap dorms, doing free and cheap activities (like visiting museums on free days), and cooking most of your meals, with occasional cheap street eats thrown in. One of the biggest costs in Europe is accommodation, so if you reduce that cost, you could travel a bit more cheaply.
On a mid-range budget of 175-225 EUR, you could get a private room in an Airbnb or a two-star budget hotel, eat out for most meals, enjoy some happy hour drinks, and do some paid activities like museums and visiting famous attractions.
On a more upscale budget of 325 EUR per day, you can stay in nicer hotels, eat at sit down restaurants for every meal, drink more, and do more expensive paid activities like wine tours.
***
A trip to Western Europe can cost a lot of money. It's never going to be a cheap area of the world to travel but with some smart money management and by following the tips in this post, Western Europe can become at least an affordable place to visit. Plan ahead, control your costs, and you can visit without breaking the bank — and without missing out on all the region has to offer
Get Your In-Depth Budget Guide to Europe!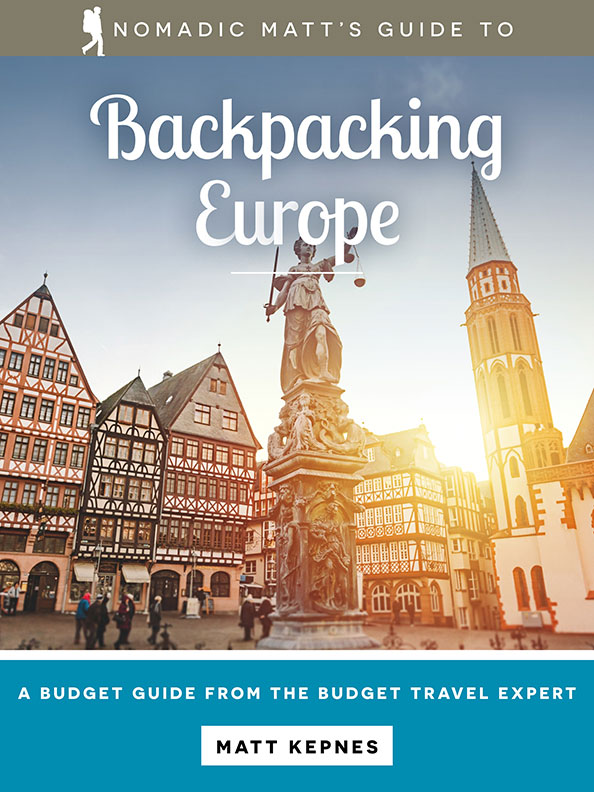 My detailed 200+ page guidebook is made for budget travelers like you! It cuts out the fluff found in other guides and gets straight to the practical information you need to travel while in Europe. It has suggested itineraries, budgets, ways to save money, on and off the beaten path things to see and do, non-touristy restaurants, markets, bars, safety tips, and much more! Click here to learn more and get your copy today.
Book Your Trip to Western Europe: Logistical Tips and Tricks
Book Your Flight
Use Skyscanner to find a cheap flight. They are my favorite search engine because they search websites and airlines around the globe so you always know no stone is left unturned.
Book Your Accommodation
You can book your hostel with Hostelworld as they have the biggest inventory and best deals. If you want to stay somewhere other than a hostel, use Booking.com as they consistently return the cheapest rates for guesthouses and cheap hotels.
Don't Forget Travel Insurance
Travel insurance will protect you against illness, injury, theft, and cancellations. It's comprehensive protection in case anything goes wrong. I never go on a trip without it as I've had to use it many times in the past. My favorite companies that offer the best service and value are:
Looking for the Best Companies to Save Money With?
Check out my resource page for the best companies to use when you travel. I list all the ones I use to save money when I'm on the road. They will save you money when you travel too.
Want More Information on Europe?
Be sure to visit our robust destination guide on Europe for even more planning tips!