Welcome to my next trip report, a brief series recounting my visit to France, Germany, and the Netherlands earlier this year. For this family trip, we exclusively flew SkyTeam, flying out on Air France and returning on KLM.
A Family Trip To Europe On SkyTeam – Air France + KLM Longhaul Economy Class
The trip got off to a rough start when my Air France flight was cancelled (without notice). We showed up at Los Angeles International Airport ready to fly to Paris (and with a hotel reservation and train tickets on arrival) only to be informed a mechanical issue meant our flight had been scrapped. We were rebooked to travel the following afternoon.
Rather than return home, we accepted the offer of hotel and meal vouchers at the Sheraton Gateway LAX, a hotel that is quite close to LAX…and quite underwhelming (though it gave me a good chance to check my privilege at the door).
Our lost day meant our we lost our only day in Paris, since we wanted to maximize our time with Heidi's family in Germany.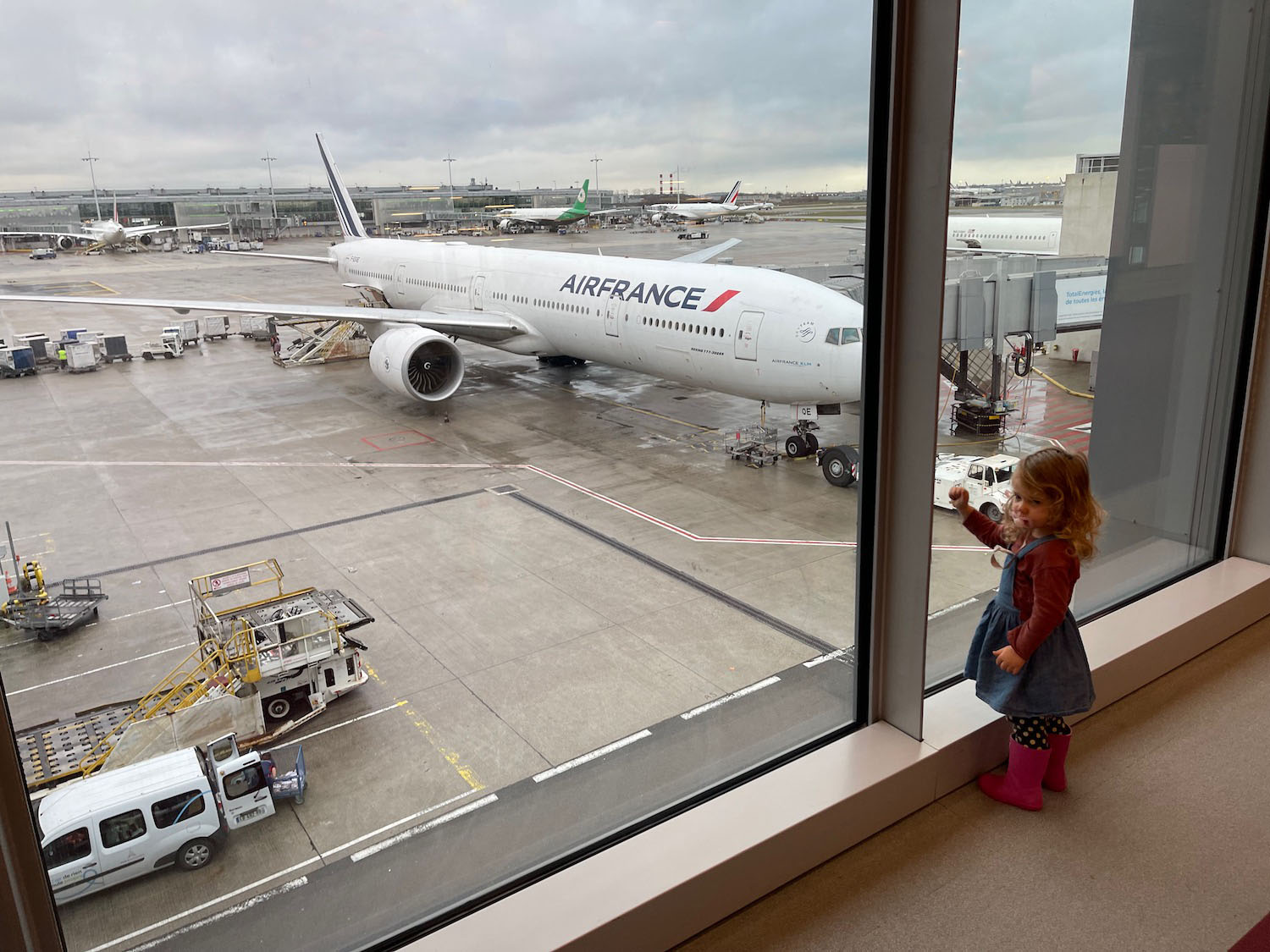 I considered asking Air France to rebook all the way to Basel – Mulhouse, but did want to jeopardize my EU261/2004 delay compensation by accepting a "voluntary" change so we ended up landing in Paris, traveling across town to Paris Est rail station, eating lunch, then continuing our journey by train not Mulhouse. I will detail our train segments in hopes of saving you the stress that we endured.
Our time in Germany, as always, was lovely, though it was a warm and dry season: no snow this year. Even so, we enjoyed some excellent downtime, great walks, good cooking, and quality time with the German side of the family.
For our return, we flew to Amsterdam with a 25-hour stopover. We spent the night at the Andaz Prinsengracht, which remains a superb hotel, and toured the Anne Frank House with our kids.
How do you talk to a six-year-old about the Holocaust? We certainly did, and I will dedicate a post to to this.
On our trip home, we flew KLM and ran into an issue with a US official at the airport, but had a very pleasant flight home. Augustine even wound up with a very special souvenir.
Finally, I'll say that we paid 168,000 Flying Blue points and €477.28 for four round-trip economy class tickets that included the stopover in Amsterdam. Using Flying Blue in the off-season is a great buy: 42K miles round-trip plus €119 per ticket is really superb (especially considering the latest United devaluation).
Here are the segments for this report:
Sheraton Gateway Los Angeles Hotel (LAX)
Air France 777-300ER Economy Class Los Angeles – Paris
Why My Wife Was Annoyed By The Paris Airport Restrooms
YOTELAIR Lounge Paris (CDG) – Priority Pass
Parisan Lunch At Marché Saint Quentin
The Stress Of Traveling From Paris-Est On TGV Train
Hyatt Regency Zurich Airport – Always Convenient
Marhaba Lounge Zurich (ZRH)
KLM Embraer 190 Economy Class Zurich – Amsterdam
Andaz Prinsengracht (Suite)
Visiting The Anne Frank House…With A Six-Year-Old
US Official At Amsterdam Schiphol Airport Harasses My Wife Over Green Card
KLM 787-10 Economy Class Amsterdam – Los Angeles
Thanks for reading!